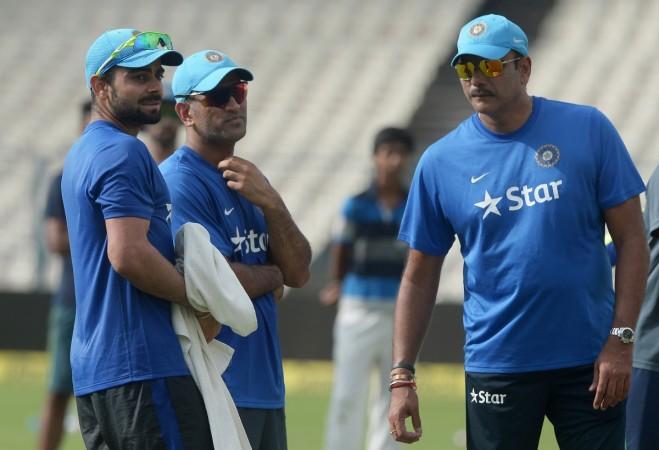 Even after Ravi Shastri was picked as the head coach of the Indian cricket team, there is no end to the controversies. The Cricket Advisory Committee, comprising three former cricketers – Sourav Ganguly, Sachin Tendulkar and VVS Laxman – has expressed its disappointment over the stories that are doing the rounds about its role in picking the assistant coaches for the team.
It is being said that the committee had forced Rahul Dravid and Zaheer Khan as consultants on Shastri which has hurt the three members and they have written to the Supreme Court-appointed Committee of Administrators (CoA) saying Shastri's approval had been taken before picking Dravid as the batting consultant on foreign soil and Khan as the bowling consultant.
The Board of Control for Cricket in India (BCCI) later indicated that the consultants were appointed as per the demands of tours which means they will not accompany the team in every series. This leaves a lot of room for confusion about the appointments. Are Dravid and Khan are just temporary picks then?
Why does a top-ranked team need so many coaches?
The entire episode baffles us. First of all, why do the Indian players require so many coaches? India are ranked first in Tests and third in one-day internationals at the moment and have established themselves as a top powerhouse in the world of cricket. The team is a star-studded one revolving around the star of all stars – Virat Kohli. It makes little sense to dedicate multiple number of coaches for a team which is already doing great on the highest stage. One suspects the supply and support chain of the team – a norm in modern-day sport – is being made unnecessarily longer.
Instead, why not use these players for nurturing the players of tomorrow? Dravid is doing a more meaningful job of coaching the Under-19 and India 'A' teams. A technically sound batsman like him will do wonders in training the youngsters to prepare for tomorrow. Asking him to coach the senior players on batting on foreign soil is just a waste of time and energy.
Khan, on the hand, is yet to completely hang up his boots. If a semi-retired player like him is roped in as a consultant, how much time can he really devote for the senior players and if the plan doesn't work out eventually, what's the point in roping him at all?
The matter gets more complicated when two more names – Bharat Arun and Sanjay Bangar – are included. It has been reported that Shastri wanted Arun as the bowling coach for he is considered good from a theoretical perspective. Similarly, Bangar can continue as the batting coach with Dravid extending his helping hand as the consultant. Why do we require so many coaches and consultants for a team which is argued as one of the best at the moment?
Did Dravid have a foreign batting consultant when he played the McGraths & Donalds?
When Dravid was responsible for holding the Indian innings together at No. 3, world cricket had far more difficult bowlers to tackle. But he had never required a batting consultant on foreign soils to help him score those runs. Today, not a single side in international cricket has a formidable bowling attack. Yet, we require such a super-specialised consultant?
One feels the problem is that we have too many ex-players now and we are struggling to make the right use of them.
There is a committee of three former players; then there is a coach from even an older generation; and then there are coaches and then consultants.
India needs a system in place to utilise former greats
Instead of concentrating so many of them in one place, why not use them to spot and nurture talents in the remotest corners of the country? If little-known coaches and players can do this bit in their limited capacities, why can't those superstar cricketers?
Just like too many cooks spoiling the broth, Indian cricket has too many greats now to be utilised. On the top of it, the board itself lacks an able administrative leadership to set a roadmap on how to put in place a well-oiled system by utilising the former players. The judiciary's intervention, petty ego clashes, lack of transparency of the functioning – the list of factors hurting the entire system is too long. For a great sporting nation, just good performance on field is not enough.