Virat Kohli is more than just a superstar cricketer these days. The chubby-cheeked teenager who had led India to an U-19 World Cup in 2008 has grown into one of the most influential figures in the sporting fraternity, let alone the cricket community.
Kohli's consistency and hunger for excellence are, as insisted by his contemporaries and former cricketers, unparalleled.
The 29-year-old is raising the bar every time he walks out with a bat in hand. While personal milestones are being achieved at an unprecedented pace, the way he takes up responsibility and strives to take his teams past the finish line is awe-inspiring.
Former West Indies fast bowler Ian Bishop has insisted that Kohli is not just an inspiration to cricket fans in the country but his desire to be there for the team is rubbing off on young West Indies cricketers.
Bishop stressed on the importance of batting through an innings and opined that the opportunity to see the likes of Kohli and Rohit Sharma has certainly helped Shimron Hetmyer and Shai Hope in the ongoing five-match ODI series.
"Virat Kohli in this series is having an impact on the West Indies as well. They have talked often, I am sure, about guys batting through but now they have come face to face with Rohit and Kohli," Bishop said during an analysis show on Star Sports after the tied ODI in Visakhapatnam on Wednesday.
"I think it's having an impact in pushing Shai Hope and Shimron Hetmyer in trying to be consistent."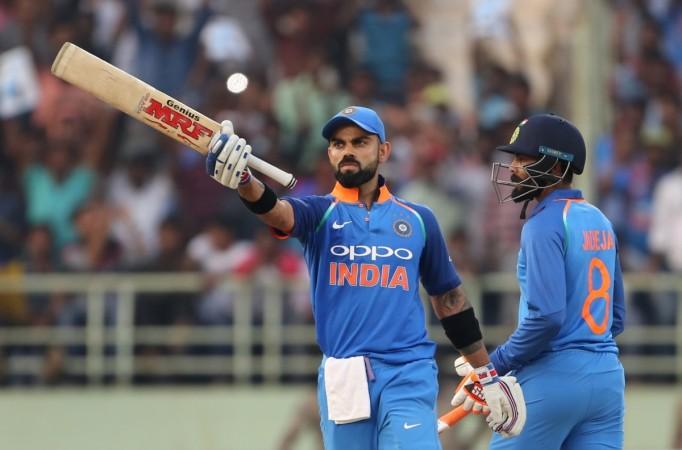 With big scores from Kohli becoming an inevitable part of the narrative involving India matches, the Indian skipper delivered yet again by scoring a 129-ball 157 — his second century in as many matches in this series.
Kohli also broke Sachin Tendulkar's record for the fastest man to score 10,000 runs during the course of his wonderfully-crafted innings that helped India post 321 on the board earlier on Wednesday.
Kohli lauds Hope and Hetmyer after tied ODI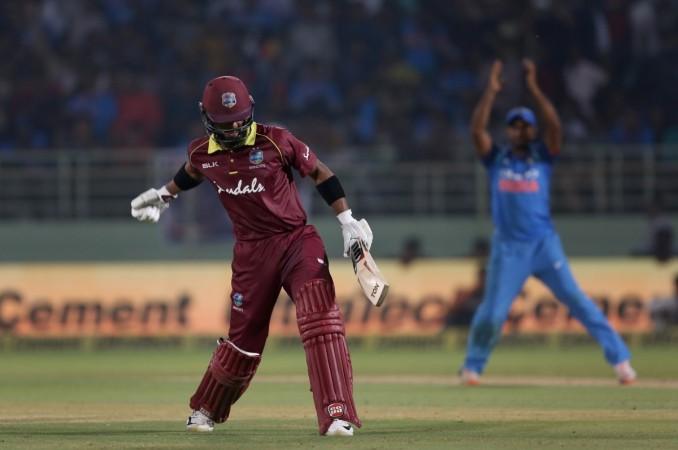 Nonetheless, the West Indies came up with a strong response despite losing a couple of early wickets. 24-year-old Hope hit a century while 21-year-old Hetmyer missed out on a second successive ton as the young batters stitched a 143-run stand and helped the visitors snatch a tie.
While conceding India were, in fact, lucky to snatch a tie in the second ODI, Kohli made sure he praised Hope and Hetmyer's efforts in putting pressure on the Men in Blue, who have hardly been tested at home in the recent past.
"I have been watching Shai for a while now. He played that brilliant knock against England when they were chasing in the fourth innings. Hetmyer as well, credit to him. Hats-off to their strokeplay. I want to congratulate Shai on his hundred," Kohli said.
With India leading the series 1-0, both the teams will travel to Pune for the third ODI, which will be held on Saturday, October 27.