Former Indian captain Sunil Gavaskar is not very happy with the captaincy of Virat Kohli and has said that the skipper needs to learn the art of leading a side.
Gavaskar has also asked the team management to be 'brutally honest' in its assessment of the England series and look at solutions rather than being content with the performances.
'Lack of experience shows in his captaincy'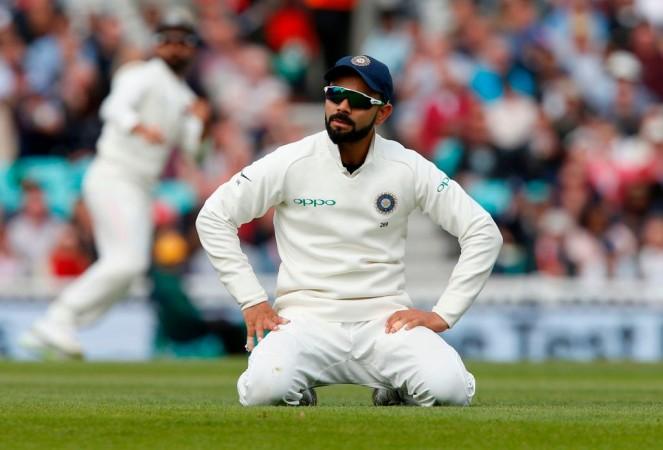 "He (Virat) still has a lot to learn. Like we saw in South Africa earlier and now in England too, there were instances when right field placements or timely bowling changes made by him could have made a big difference. That was missing again. It has just been two years since he took over as a captain so at times the lack of experience shows," Gavaskar told India Today.
Speaking about his captaincy experience, Gavaskar said that Kohli has captained more in home conditions where wickets generally fall quickly and he did not have to think about getting wickets when the going gets tough. He hoped that the Indian captain learnt this before India fly across to Australia.
However, Gavaskar does not want the team management and selectors to make wholesale changes for the tour to Australia. He instead wants them to identify the loopholes and then make the necessary changes which will help them down under.
"We need to think about the opening pair, the middle order batsman and the all-rounders who have to be selected carefully depending on the pitch and opposition we are playing against," Gavaskar said.
Speaking about the result, the batting legend said that the bowlers did a great job by picking up almost 100 wickets on offer, but then apart from Kohli, the batting order could not match up.
When the key moments of the match were there, it was England that responded positively and India failed. Whatever it might be, but 4-1 is a massive win. It is not a 3-2 kind of situation. It means that when it mattered, the England team won all the key moments," Gavaskar believed.
He also hoped that the Indian learns from its mistakes and prepares better before the Test series in Australia and use the opportunity to win a series in the absence of David Warner and Steve Smith.