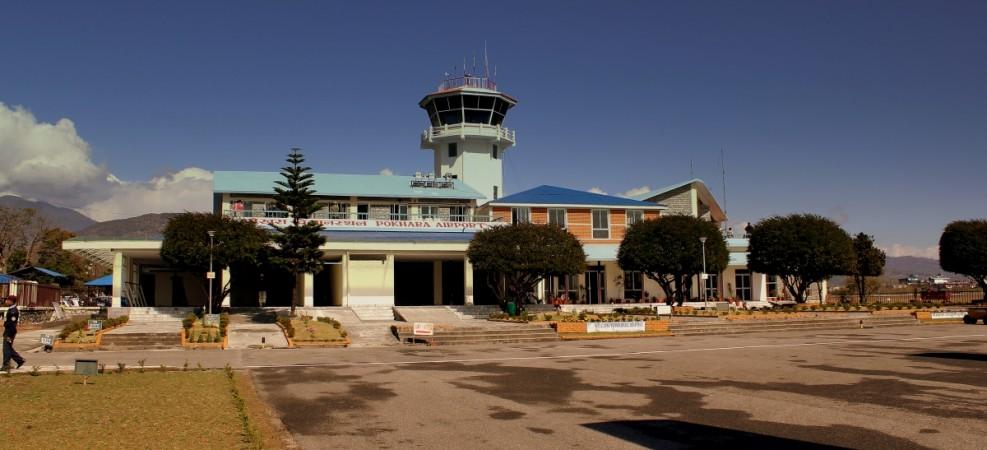 The Civil Aviation Authority of Nepal (CAAN) has said that an Indian delegation will arrive in the country on June 14 to discuss cross-border airspace issues that have been pending for the last five years.
According to Kathmandu Post, the delegation will be a team comprising of officials from the Airports Authority of India (AAI) will be led by Anil Kumar Dutta, member of Air Navigation Services and board member of the AAI.
The two authorities are expected to discuss three key cross-border routes that Nepal has been asking India to implement for a long time. The routes are - Janakpur in the eastern, Nepalgunj in the mid-western and Mahendranagar in the far western regions
The country asked India to formally open the air routes during Prime Minister Narendra Modi's visit to Kathmandu in 2014. The topic was also apparently on his agenda during his May 11 visit to the country.
The proposed bi-directional or incoming and outgoing air routes will facilitate the operation of international flights from Bhairahawa, Pokhara and Nijgadh airports.
"We don't know about the mandate that the Indian delegation has been entrusted with by its government, but we are prepared to sign a memorandum of understanding (MoU) if the discussions yield a positive outcome," the Kathmandu Post quoted a top CAAN official as saying.
CAAN officials believed that if the MoU is signed during the meeting, both countries will be able to conduct a safety assessment of the proposed routes, a report needs to be published in an aeronautical information publication (AIP). This will allow the routes to be opened for commercial travel.
Currently, the only authorised entry point for air traffic from the south is Simara, which is often congested and operating at capacity.
Earlier, the authorities in India expressed concern with the air route via Nepalgunj due to the Indian Army camp in the area. The air defence camp would make commercial travel over the area difficult and strategically dangerous. The government, however, was willing to open the Janakpur route.
With inputs from IANS.