The much-discussed United Nations report on the human rights issue in Kashmir touched upon a volatile topic that is sensitive to the two neighbouring countries of India and Pakistan.
Having termed the report as "fallacious, tendentious and motivated," India has now told the UN General Assembly that Kashmir will remain an integral part of the country. India's first secretary Sandeep Kumar Bayyapu exercised the right to respond at the UNGA General Debate and asserted that no amount of empty rhetoric from Pakistan would change that.
I'd like to place on record that J&K is an integral & inalienable part of India. No amount of empty rhetoric from Pakistan will change this reality."
Rejecting Pakistan's reference to Kashmir in the 193-member UN body, he further added, "While we are having this serious debate for the first time in a decade on an issue that is of importance to all of us, we have witnessed that one delegation has, yet again, misused this platform to make an unwarranted reference to the situation in the Indian state of Jammu and Kashmir."
India's response comes after Pakistan's Ambassador to the UN Maleeha Lodhi claimed during the UN General Assembly debate that people in Kashmir were victims of egregious crimes.
Lodhi made the remark during the debate on The Responsibility to Protect and the Prevention of Genocide, War Crimes, Ethnic Cleansing and Crimes against Humanity, reports The Times of India.
The foreign office of Pakistan had also earlier said that Pakistan-administered part of Kashmir "should in no way be construed to create a false sense of equivalence" with the alleged violation of rights in Kashmir.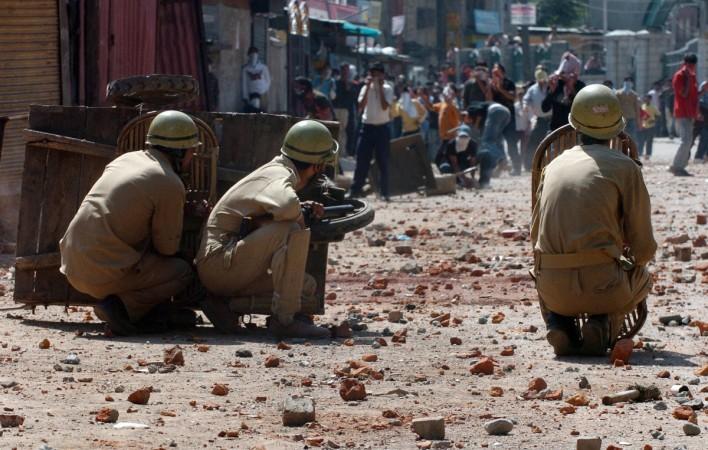 What was the UN report all about?
The United Nations had called for an independent international inquiry into the alleged human rights violations in Kashmir on June 14. The organization claimed that the Indian security forces had used excessive forces in the valley of Kashmir and injured several civilians since 2016.
The 49-page report was published by the UN human rights office in Geneva. It addressed both the Indian and Pakistani-held portions of Kashmir and also asked Pakistan to end its "misuse" of anti-terror legislation to persecute peaceful activists.
UN High Commissioner for Human Rights Zeid Ra'ad al-Hussein mentioned that the conflict between India and Pakistan "has robbed millions of their basic human rights."