India was left fuming on Friday after a picture of the Palestinian Ambassador to Pakistan attending a rally along with Lashkar-e-Taiba (LeT) founder Hafiz Saeed went viral on social media.
Indian issues demarche to Palestine
Palestinian envoy Walid Abu Ali had gone to a rally organised by the Difa-e-Pakistan Council, an group of Islamist outfits in Pakistan who are against ties between the US and their country and also oppose bilateral relations with India.
The news of Ali sharing a stage with Saeed — the masterminded of the 2008 Mumbai terror attacks that killed hundreds of people, and came to be known as the 26/11 attacks — did not go down well with India. It immediately issued a demarche to the Palestine government.
External Affairs' official spokesperson Raveesh Kumar said New Delhi would take up the matter "strongly" with the Palestinian government.
"We have seen reports in this regard. We are taking up the matter strongly with the Palestinian Ambassador in New Delhi and with the Palestinian authorities," the Ministry of External Affairs (MEA) spokesperson said in a statement.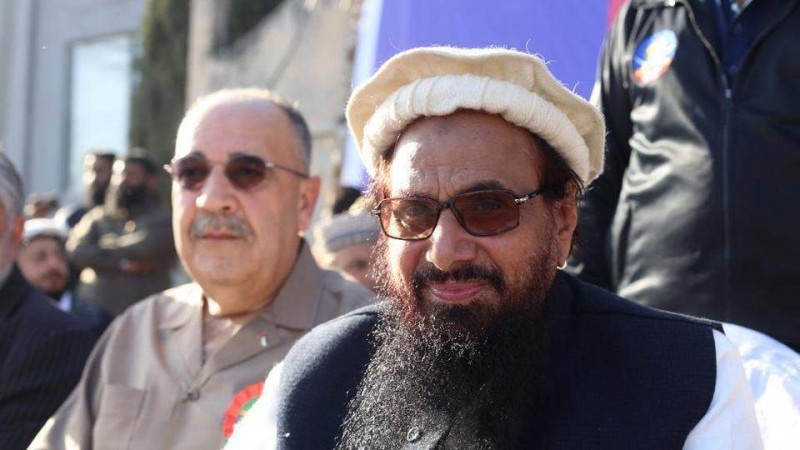 Why is India angry?
India indeed has a reason to issue a demarche as it and the US have been pushing Pakistan to take necessary actions against the Saeed — the Jamaat-ud-Dawa (JuD) chief who was released from house arrest a few days ago.
Moreover, it had supported Palestine's stand and voted in favour of a United Nations General Assembly resolution calling for America to drop its recent recognition of Jerusalem as Israel's capital.
While the US in November expressed deep concerns over his Saeed's release and even warned Pakistan of its repercussions, India also condemned Saeed's release from house arrest.
"It appears to be an attempt by the Pakistani system to mainstream proscribed terrorists. Pakistan has not changed its policy of shielding and supporting non-state actors and its true face is visible for all to see... India, as indeed the entire international community, is outraged that a self-confessed and UN-proscribed terrorist is being allowed to walk free and continue his evil agenda," MEA's spokesperson Raveesh Kumar had said.
In fact, US Vice-President Mike Pence during his surprise visit to Afghanistan before Christmas had said US President Donald Trump had put Pakistan on notice for providing safe haven to the Taliban and other terrorist organisations.
The United Nations Security Council had put Saeed's name in the list of terrorists on December 10, 2008, after the Mumbai terror attack.
However, Saeed continues to roam free and has even said that he will contest in the Pakistan general elections in 2018.