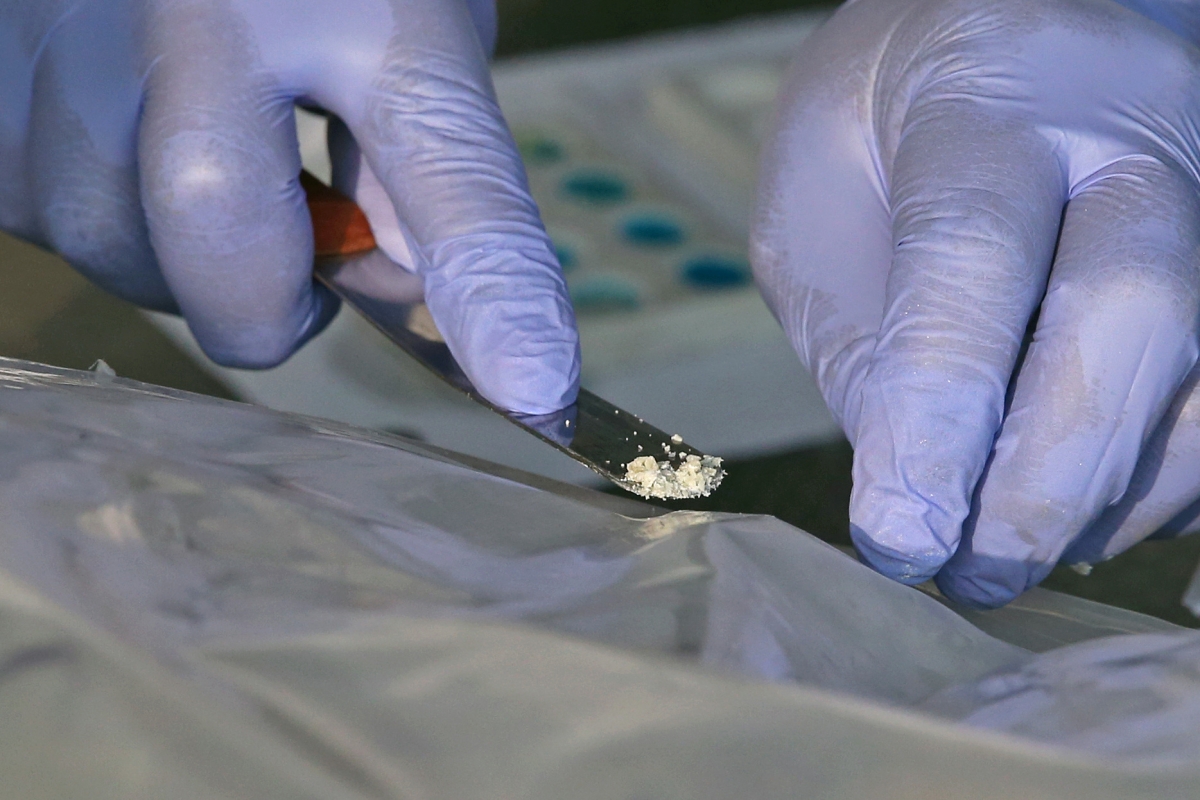 Over the last few years, India is known to have been coming up as a popular drug destination with consumers ranging from teenagers and young adults to professionals. And on Sunday, August 12, customs officials at the Mumbai airport detained a Brazilian national with 457 grams of cocaine, said to be worth Rs 2.5 crore.
The cocaine was reportedly hidden in capsules, which were then placed in containers of talcum powder. These containers were found in the handbag of the flyer. The man, identified as Ferreia Nascimen, has now been booked under the Narcotic Drugs and Psychotropic Substances Act and the case has now been handed over to the Narcotics Control Bureau (NCB).
Nascimen is also said to be in NCB's custody and will be interrogated on his travel details, the drugs he was carrying and who the shipment was meant for.
Meanwhile, a customs official told the Times of India that they had specific information on Nascimen and knew that he had flown to Mumbai from Ethiopia and was sent to travel to New Delhi.
"We searched him and his luggage. He had neatly stuffed the cocaine in capsules and they were hidden in plastic containers that had talcum powder. The powder containers were placed in a hand bag," TOI quoted the official as saying.
The sleuths are now also going through his mobile phone and call details for hints and believe he was supposed to hand over the cocaine to someone in the capital. He is also being interrogated on if he has smuggled drugs into India before.
The incident comes days after the NCB's Kolkata unit arrested a Nigerian woman from the city airport for trying to smuggle drugs by concealing them in her private parts.
"David Blessing (30), a Nigerian national has been arrested from Kolkata's Netaji Subhas Chandra Bose International airport on Monday evening with 20 LSD blots from her bag. The accused later took out 12 grams of cocaine concealed in her private body part," NCB Kolkata unit Zonal Director Dilip Kumar Srivastava said in a statement.
India and drug addiction
There have been several drug busts in the country in the last few months and a major one was in Delhi on April 10. The Delhi police's special cell seized about 29 kg of heroin worth Rs 125 crore and arrested four people involved in the gang. While one accused was said to be from Nigeria, two others were from Afghanistan.
India has become quite a hotbed for drug activities of late and the southern city of Hyderabad made headlines in July 2017, when Calvin Mascarenhas, Mohammed Abdul Wahed, and his elder brother Mohammed Abdul Quddus were arrested by Excise personnel, who recovered 700 dots of Lysergic acid diethylamide (LSD) worth Rs 20 lakh and 35gm of Methylenedioxymethamphetamine (MDMA) worth Rs 1.4 lakh.
The trio, on further investigation, revealed that the supplier lived in Chicago on a dependent visa and was also an addict.
But what baffled people was that drug users were mostly schoolchildren, some as young as 13.
If this isn't shocking enough, the conversation between these young users and their dealers is truly worrisome. "I liked the drug. It gave me a nearly 12-hour high. I want more, can u arrange?" read one of the chats, according to Times Now.
It was reported that several school girls were so addicted to these drugs that they were ready to send the dealers nude images in exchange for drugs.
Punjab too is known for rampant drug abuse and the neighbouring nation of Pakistan is said to have cashed in on this abuse quite well, even with numerous restrictions in place.
As security personnel are known to keep a strict vigil on the borders, smugglers have reportedly been taking the help of trained divers to smuggle drugs into the state. These divers transport the drugs through the 35-kilometre long rivers that flow through the Ferozpur, Gurdaspur, and Amritsar areas.
Heroin is known to be the most common drug in the state and an addict spends about Rs 1,400 a day on it.
As per another survey by the women and child development department, Mizoram, Manipur, Goa, and Mumbai may have a substantial number of addicts, the capital New Delhi isn't far behind. Children as young as nine are said to be drug consumers and these could be in any form such as heroin, inhalants, and pharmaceutical drugs.