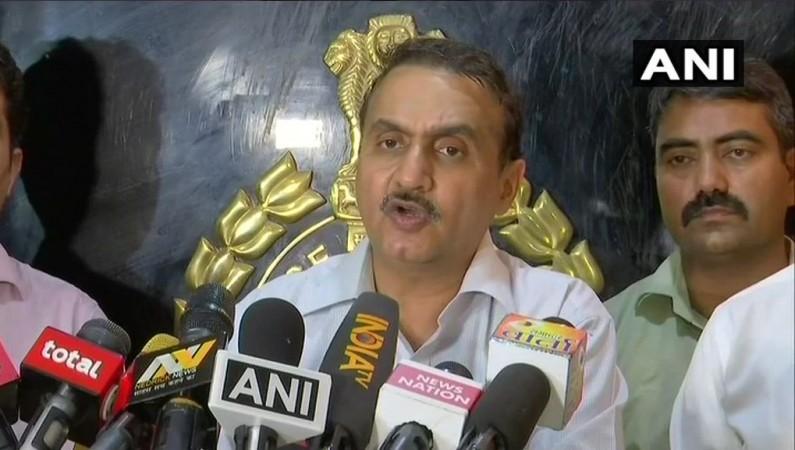 In a major drug haul that is expected to lead the police to a lot of other international gangs operating in the country, the Delhi police's special cell seized about 29 kg of heroin worth Rs 125 crore Tuesday, April 10.
Four people involved in the gang have been arrested, out of which one accused is said to be from Nigeria and two from Afghanistan.
The special cell is said to have received a tip-off that few people from Kashmir were visiting the capital city and giving out consignments of heroin to people of Afghan origin, who now live in India. These Afghans would then send the consignments to Europe.
"The entire network of international narco-syndicate originated from Afghanistan and terminated in Europe through Nigerian traffickers with its trail through Pakistan, J&K and Delhi as a transit point," the Press Trust of India quoted DCP (Special Cell) PS Kushwah as saying.
The Delhi police were reportedly working on the tip-off for a while now and had even detained Jehangir Ahmad, a Kashmir native, from Delhi's Paschim Vihar March 26. A consignment of 11 kg heroin was recovered from him and he revealed that he had received the consignment from a Kashmiri and was supposed to be delivered to an Afghan citizen Gorbachan Singh in Delhi.
Singh was then arrested March 29 from the Vikas Puri area and the police also recovered one kg heroin from him. He then led the police to another Afghan, Mumtaj, who was arrested March 31.
"He admitted supplying a huge consignment to one Nigerian on the direction of a person Azlam who is based in Pakistan. He also revealed that the heroin was manufactured in Jalalabad, Afghanistan, later shipped to Azlan, who further pushed it to J&K," Kushwah added.
The police then were led to Nnadi, the person who was allegedly supposed to receive the heroin. He was arrested in Najafgarh with one kg heroin April 6. The police then recovered 15 kg of heroin from his room in Dwarka.
"He disclosed that he worked for an international syndicate operated by some Nigerian nationals for supplying the heroin from Delhi to Europe and Middle East countries," he said.
Meanwhile, this is not Nnadi's first run-in with the law and was arrested by the Narcotics Control Bureau. He was imprisoned for seven years and walked free in 2014.
India and drug trade
India has become quite a hotbed for drug activities of late and the southern city of Hyderabad made headlines in July 2017, when Calvin Mascarenhas, Mohammed Abdul Wahed, and his elder brother Mohammed Abdul Quddus were arrested by Excise personnel, who recovered 700 dots of Lysergic acid diethylamide (LSD) worth Rs 20 lakh and 35gm of Methylenedioxymethamphetamine (MDMA) worth Rs 1.4 lakh.
The trio, on further investigation, revealed that the supplier lived in Chicago on a dependent visa and was also an addict.
But what baffled people was that drug users were mostly schoolchildren, some as young as 13.
If this isn't shocking enough, the conversation between these young users and their dealers is truly worrisome. "I liked the drug. It gave me a nearly 12-hour high. I want more, can u arrange?" read one of the chats, according to Times Now.
It was reported that several school girls were so addicted to these drugs that they were ready to send the dealers nude images in exchange for drugs.