Hyderabad was once known for its historical monuments, the necklace road that one couldn't take their eyes off, the pearls and the much-talked-about biryani of course. What later came to be known as the IT hub has now become infamous for its drug racket and what drives the trade.
The city hit headlines on Sunday, July 2, when Calvin Mascarenhas, 29, Mohammed Abdul Wahed, 20, and his elder brother Mohammed Abdul Quddus, 29, were arrested by Excise personnel, who recovered 700 dots of Lysergic acid diethylamide (LSD) worth Rs 20 lakh and 35gm of Methylenedioxymethamphetamine (MDMA) worth Rs 1.4 lakh. On investigation, the trio revealed that the supplier lived in Chicago on dependent visa and was also a drug addict.
While the middleman in the racket is reportedly a Goa resident who has only been identified as Bob, the kingpin is said to be 29-year-old Mascarenhas. Such is their network that it even managed to penetrate the Telugu film industry as well as schools and colleges in the city. In fact, school children are said to be hooked on LSD and some of the users are as young as 13.
If this isn't shocking enough, the conversation between these young users and their dealers is truly worrisome. "I liked the drug. It gave me a nearly 12-hour high. I want more, can u arrange?" read one of the chats, according to Times Now.
Until now, 13 people, including US citizen and aerospace engineer Dundu Anish, have been arrested in the case. Anish earlier worked with NASA.
So who is this Calvin Mascarenhas, who has literally been running the drug trade in the city of Hyderabad? Let's take a look.
Mascarenhas in from Bowenpally, a suburb in Secunderabad. He is reportedly an event manager for upscale hotels and it is suspected that he met a lot of his customers through events.
The 29-year-old was booked by the Bowenpally police in 2016, but the status of the case is not known. "Calvin was arrested by the Task Force and handed over to us. We booked him under the NDPS Act. The case was transferred to the Anti Narcotics Cell of the Central Crime Station. We don't know its status," Deccan Chronicle quoted Bowenpally inspector B. Sridhar as saying.
During interrogation, Mascarenhas is also said to have admitted that there was a case against him under the NDPS Act in 2013. He was arrested for possessing marijuana. However, his advocate K. Revanth Rao Gopalaswamy has denied this and said that the e-courts website showed that the case was "Uncontested by the State."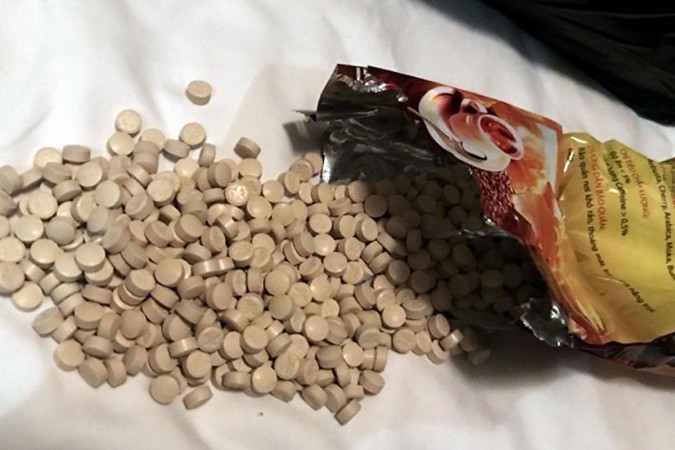 Gopalaswamy said that the 2016 case was the first one against Mascarenhas and "there is no other case pending against him."
The kingpin of the racket was in constant touch with Bob, who is now absconding. However, their association with each other is yet to be established.
The ongoing investigation has also thrown up the names of several people associated with the Telugu film industry as Mascarenhas is said to have named them as his clients. In light of this, about 12 Tollywood personalities have been summoned for questioning and Telugu film director Puri Jagannadh was one of them.
He was questioned about his association with Mascarenhas but the director denied any links. When the officials showed him pictures of them together during a function for one of his movies, Jagannadh said that he was just the event manager.
Apart from the director, several well-known actors such as Ravi Teja, Mumaith Khan, and Charmee Kaur, directors and a cameraman too will be questioned on the case in the coming days, reported Bollywood Life.