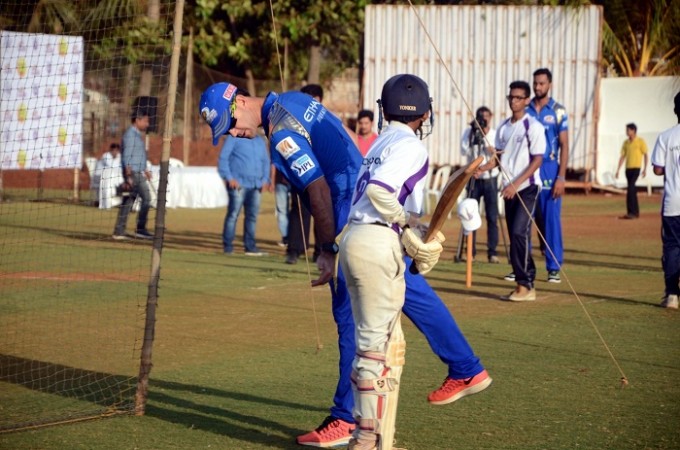 The BCCI are looking for a permanent coach, and a number of former cricketers' names are doing the rounds, including Rahul Dravid and Daniel Vettori. Other ex-players have also been linked with one of the most prestigious and challenging jobs in world cricket.
However, one former cricketer, and present coach of the Mumbai Indians, Ricky Ponting has as good as ruled himself out of the running. The Australian wants to spend quality time with his family, and as coaching a national team means staying away from wife and children for around the majority of the year, Ponting is not too keen.
"You never say never to opportunities like that but I am happy with the couple of jobs I have," Asian Age quoted Ponting, when asked regarding the vacant India coach job.
"I have a young family. So, I consider these opportunities (coaching), whether it is India or Australia, or wherever it might be. But now, my family is my priority and I will try and do whatever I can to be the best father and the best husband.
"The difficult thing about going back and coaching any international team is the amount of time and sacrifice you have to make if you are going to be coaching 10-11 months of the year."
However, it is not clear as to who the BCCI will appoint – foreigner or Indian. It is interesting to note that the last four permanent coaches of India have been foreigners -- John Wright, Greg Chappell, Gary Kirsten and Duncan Fletcher.
Ravi Shastri took over the reigns of India as team director after Fletcher's tenure with BCCI came to an end following the 2015 ICC Cricket World Cup. Shastri's contract also came to end after the 2016 World T20.
Hence, there are chances that the BCCI might again rope in Shastri, who has also received support from the present cricketers, including India Test captain Virat Kohli.
The BCCI are expected to come to a decision soon, but it is not sure whether the new coach would be appointed before the India tour of Zimbabwe, which is scheduled for June. If not, we may once again see an interim coach for that tour, but India should have a permanent coach before the team head over to the West Indies in July.