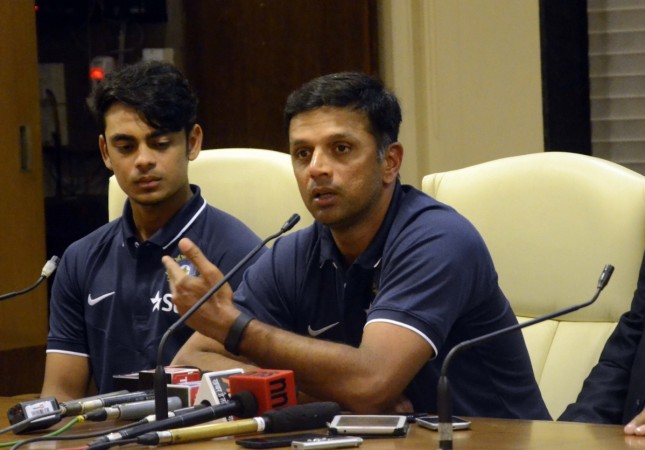 India cricket legend Rahul Dravid is willing to take his time before taking a final decision on whether he will take up the responsibility of coaching the Men in Blue. "The Wall," who made a name for himself over the years by staying calm and calculated in the cricket pitch before going for big shots, wants to completely monitor the entire situation before taking the final call here as well.
Following the end of the ICC World T20 2016 last month, the BCCI-appointed advisory committee, which includes Indian greats Sachin Tendulkar, Sourav Ganguly and VVS Laxman, agreed unanimously and laid a proposition to Dravid to consider the don coach's hat for the India team.
Although the 43-year-old, who is also the coach of the India U-19 side, hasn't said a direct "yes" or "no," he has said he is willing to consider the offer and think before giving a final verdict.
"Anything that comes back to you needs to be weighed with lot of consideration, not only in terms of whether you feel you want to do it but also time that is involved in doing lot of these things - what does it entail and what does it require, can you devote time and energy, anything that you would want to do, you want to ensure you are completely 100 percent focussed on it," Dravid was quoted as saying by the Press Trust of India Wednesday.
"It's not important whether results come or not but can you give that level of commitment and level of time for doing anything like that (coaching India), he added. "Just like in cricket, I mean if I wanted to be really good batsman, I recognised that time, sacrifices and devotion whatever required to get it done and what sacrifices I had to make for it."
It is expected that a final decision from Dravid could come only after IPL 2016 but a permanent coach for Team India could be finalised prior to India's tour of West Indies, scheduled after the tournament.
Dravid, meanwhile, is also the team mentor of IPL side Delhi Daredevils.