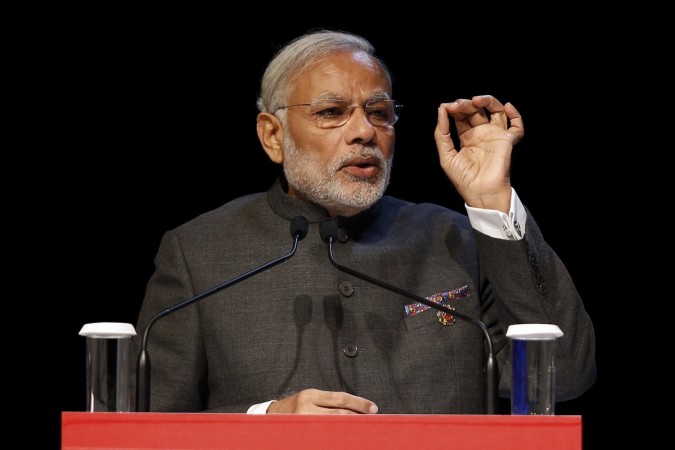 The Indian economy has been on a solid footing in the last four years, and fundamental reforms like the GST rolled out by Prime Minister Narendra Modi's government contributed to economic expansion, International Monetary Fund's chief economist has said.
"India under the government of Prime Minister Narendra Modi has carried out some really fundamental reforms. These include the Goods and Services Tax (GST), the Insolvency and Bankruptcy Code... A lot of what they have done on financial inclusion has been really important," Maurice Obstfeld said in Washington on Sunday, PTI reported.
The economist, who is set to retire this month, said India still has some vulnerabilities, especially as the country is heading into general elections. He said the reform momentum should be maintained, and the government must take care not to play truant with fiscal health.
Shadow banking industry
Obstfeld also flagged the latest crisis in the non-banking finance sector as a potential threat to financial health. He called for implementation of stricter norms in the country's shadow banking industry. He, however, praised the reform measures rolled out by the government, mainly the Insolvency and Bankruptcy Code.
When it comes to the tussle between the Reserve Bank of India and the central government, Obstfeld, however, throws his weight behind the RBI. He said the central bank's independence is a must for ensuring financial stability.
He refused to be drawn into the controversy, saying he believes the RBI and the government have resolved their differences.
"I think they [the RBI and the Indian government] have reached an agreement on how to proceed," he said.
But Obstfeld emphasised that IMF does like it when politicians manipulate central banks for political ends.
"There is debate over whether it is better for financial stability to be the remit of the central bank or an independent regulator ... The United Kingdom in 1997 split them, then put them back together again. I am not going to take a position on that. But I think the central bank does have to be intimately concerned with financial stability to some degree and with the payment system," he added.
Indian-American economist Gita Gopinath is taking over as IMF chief economist at the beginning of the new year.