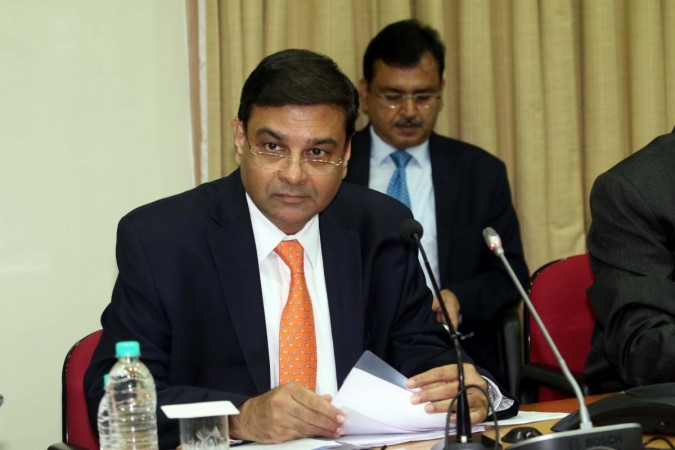 The Reserve Bank of India chief Urjit Patel's stand on the bank's reserves promises more friction with the government, which has sought the release of more funds to ease the economy's financial liquidity, news reports say.
Patel told the joint parliamentary panel on finance on Tuesday that the bank's reserves were 'necessary' to tide over global financial uncertainties.
Patel indicated that the Reserve Bank of India (RBI) wanted to maintain nearly 99 per cent of its current reserves to maintain a robust balance sheet and keep its AAA rating so it could borrow quickly in case of financial emergencies, the report said.
This was the first time Patel spoke about the issue after a contentious meeting of the RBI's board on November 19.
The government put pressure on Patel at the meeting to form a panel to evolve an economic policy framework for ascertaining the size of the reserves the bank required to maintain. This was amid reports that the finance ministry wanted the RBI to make available up to 25 per cent of the reserves to infuse liquidity to the slowing economy, according to the report on India Today website.
Patel's remarks seem to show that the differences would continue to roil the next meeting of the RBI board in December.
To questions on issues like the government threatening to invoke the controversial section 7 of the RBI Act and the autonomy of the central bank, Patel told the 31-member committee he would submit written replies, a report in Business Standard newspaper said. The panel gave Patel 10-15 days to respond, sources told Business Standard.
"He stayed clear of controversial questions like the government invoking special powers. Instead, he gave cautious replies," a source said.
Earlier, Patel made a presentation on the state of the Indian and global economies following which he fielded several questions from the panel members.
While drawing an optimistic picture of the economy in general, Patel expressed the view that the economy would get a boost from lower international crude prices. The national economy was robust with no threats to it in the short term.
While the RBI governor admitted to some slowing down of the economy because of high-value currency notes demonetisation in September 2016, he said credit growth had picked up to 15 per cent.
The newspaper said the panel members asked Patel about the implementation of the Basel III capital adequacy norms. Patel replied that the adherence to the global norms was India's commitment to G-20 nations.