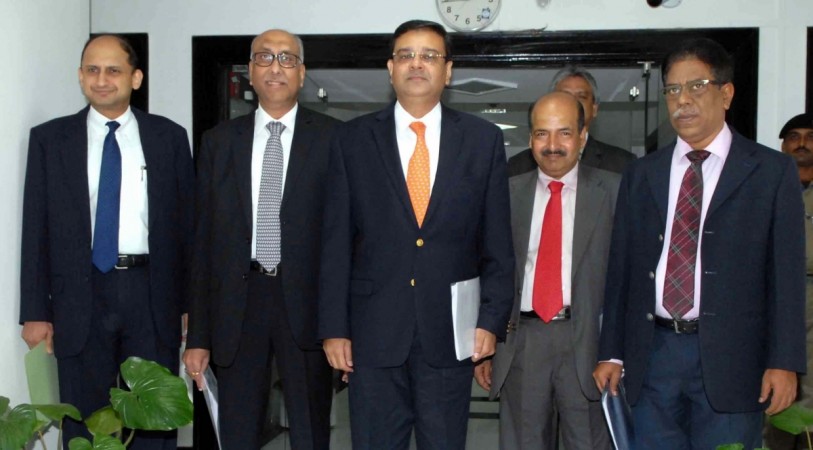 The government is planning to force the Reserve Bank of India's hands over the lending restrictions placed on weak banks.
The next month's board meeting might see the government pushing back on the RBI over the lending restrictions, a key element of the finance ministry-RBI conflict, Bloomberg reported on Tuesday. The report also says matters relating to the oversight of the central bank will also come up in the meeting.
RBI's crucial board meeting on November 19 had sought to resolve the differences between the two sides on key issues.
The government is looking at getting the RBI to remove some banks from the prompt corrective action (PCA) programme. Eleven state-run banks have been pooled into this list by the RBI, a move that has curbed these banks' lending capacity.
Credit crunch fears spreading
The government is wary of a credit crunch taking hold over the economy in the wake of the restrictions, crippling growth and employment generation in key sectors like the MSME.
The latest report says the government nominees on the board will ask the RBI to take steps to prevent banks from accumulating bad loans rather than penalise them after the fact.
Earlier, Economic Affairs Secretary Subhash Chandra Garg had said that the December 14 meeting could also discuss changes to the central bank's governance structure.
Lending curbs, supervision of the central bank and a demand to pass on a significant portion of RBI reserves to the government were the key elements that triggered one of the worst government-central bank tussles in the rent past.
Garg had, however, vehemently denied that the government had sought the transfer around Rs 3.6 lakh crore from RBI reserves.
Under pressure from the government, the RBI last week decided to extend the deadline for implementing the last tranche of capital conservation buffer (CCB) of Basel III regulations. This move was meant to give a potential lending boost to the tune of Rs 3.7 lakh crore.
In the November 19 meeting, which had taken place under shadow of rumoured exit of Governor Urjit Patel, had arrived at consensus on some of the points of divergence. The main outcome was the RBI decision to review the Prompt Corrective Action (PCA) framework. Another decision was to set up an expert panel to examine RBI's economic capital framework.
While the November 19 board meeting was good enough to defuse the tensions, the latest report suggests that the finance ministry will look at extracting more concessions from the RBI at the next meeting.