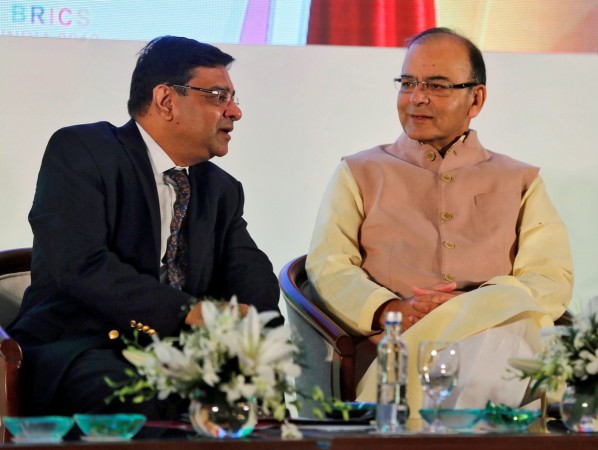 While most financial experts have welcomed the Reserve Bank of India's recent decision to defer the implementation of the Basel III banking norms, some think the one-year relief window is too short.
The RBI board has decided to extend the deadline for implementing the last tranche of capital conservation buffer (CCB) of Basel III regulations under severe pressure from the North Block. Now, public sector banks need to implement the stipulation of the CCB norm of 0.625 per cent of risk-weighted assets (RWA) only by March 2020.
The CCB, introduced after the 2008 global financial crisis to improve the banking system's immunity to a choppy economic scenario, is the corpus that banks need to keep for offsetting losses during periods of stress.
RBI officials suggest the decision would free up capital worth Rs 37,000 crore that could translate to an additional Rs 3.7 lakh crore in potential lending.
The RBI board has kept the CRAR (capital to risky asset ratio) requirement for banks unchanged at 9 per cent of the RWA while agreeing to extend the transition period for implementing the last tranche of the CCB norm. The CCB is currently 1.875 per cent and the remaining 0.625 per cent was to be accumulated by March 2019, as per the earlier RBI decision.
The delay in the introduction of the norm reduces the burden of public sector banks by Rs37,000 crore this fiscal, according to a rating agency's calculations.
"This will provide some breathing space to capital-starved PSBs," the Firstpost news website quoted Crisil Ratings senior director Krishnan Sitaraman.
"As per our earlier estimates, they needed Rs1.2 lakh crore over the next five months up to March 2019 to meet Tier 1 capital stipulated under Basel III norms. Now they would need only Rs85,000 crore," Sitaraman said.
However, some experts think the step only delays but not denies the crisis. "Only a one-year time has been given to shore up their reserves," R Gandhi, RBI's former deputy governor, told BloombergQuint. It's not that the capital-to-RWA ratio has been reduced, he said.
"It [the RBI] has released additional capacity for expanding the asset book for the banks, but only for one year," Gandhi said. "It is not a permanent relief at all."
The run-up to the crucial board meeting on Monday saw some strain between the Finance Ministry and the RBI amid pending decisions on a host of key issues vital for the Modi government about to enter an election year.