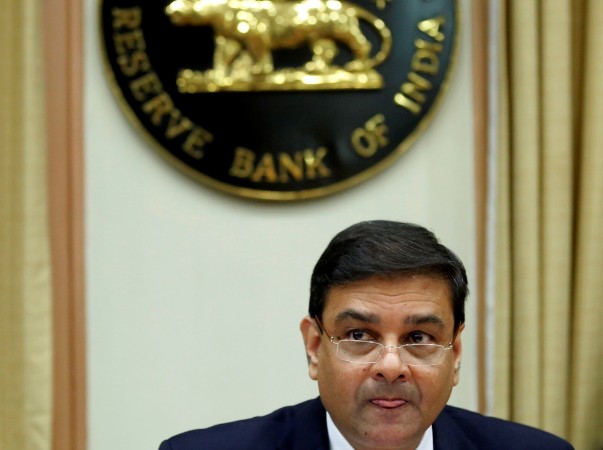 The central bank's meeting on Monday promises fireworks including a remotely possible resignation of its chief.
The government nominees on the Reserve Bank of India (RBI) board of governors have indicated a hardening of their stand on the key issue of bank lending norms. That has made the markets cautious.
There is speculation in some quarters that Governor Urjit Patel could put in his papers if driven up the wall on the key issues of RBI reserves.
There are several major issues before the bank that the Street is closely watching. Most of them will also have a lasting impact on the nation's macroeconomic well-being.
Financial reserves
The government reckons that the RBI has excess reserves worth Rs 3.6 lakh crore which it wants to be pumped in to revitalise the economy. For this, the federal finance ministry wants the board to lay down a framework so that the money could infuse liquidity to the micro, medium and small enterprises (MSME), which is the pivot of North Blocks strategy to drive sagging economic growth.
Prime Minister Narendra Modi's sweeping steps to reignite the economy is based on a strategic focus on the MSME sector for which he recently announced a host of measures, including the sanctioning of loans of up to Rs 1 crore within 59 minutes.
The RBI has taken the view that it would need the extra headroom to manoeuvre during financial emergencies, giving the uncertain global economic conditions.
The RBI thinks that there is enough liquidity in the market for lending to MSME and non-banking financial institutions (NBFC). It has maintained that the recent phenomenon of a large number of NBFCs defaulting has reasons other than the absence of market liquidity.
The government wants the RBI to lend more to these sectors. It sees the infusion of further liquidity as the antidote to the stupor that MSMEs and NBFCs have suffered since the demonetisation.
Banks' NPAs
The RBI's efforts to tighten banks' lending norms in view of several high profile defaults have also nettled the North Block. The rise in banks' non-performing assets (NPAs) in view of a sharp increase in defaults has forced the RBI to stipulate tight provisioning norms and tighter lending guidelines.
The central bank's directive to 11 state-run banks to shore up their capital base and clamp down on lending has effectively caused a liquidity squeeze, that could in the long term affect economic growth.
The strident criticism of S. Gurumurthy, the independent member on the board, of Patel's policies towards NPAs last week ahead of the governors' meeting has set off speculation that sparks could fly at the meeting and could even lead to Patel's exit.
Gurumurthy's tirade showed that talks that senior officials of the prime minister's office held with Patel at the end of last month have not helped a thaw.