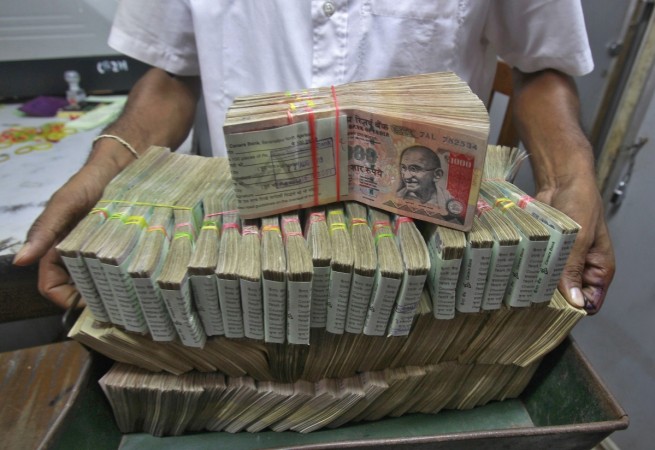 In one of the largest seizures by the Income Tax (I-T) Department since the demonetisation, around Rs 40 crore worth of soiled notes of Rs 500 and Rs 1000 denomination has been recovered. This seizure was made at the Kashmere Gate branch of Axis Bank in New Delhi.
The illegal enterprise was unearthed from old Delhi and Laxmi Nagar areas after an investigation revealed that jewellers were found depositing unaccounted money in banks in involvement with bank officials. Bank managers were allegedly paid Rs 40 lakh to facilitate under-the-counter transactions, according to media reports.
In the last three days, cash and documents have been seized by I-T officials from the premises of Axis Bank and two of its managers. Upon interrogation, it was found that the bank managers extended special counter facility beyond banking hours for deposits of the banned currency notes.
The illegal deposits in the form of old notes were made in the three newly opened Axis Bank accounts between November 11 and 22. The money, roughly Rs 39.26 crore, was later converted into white after the entire sum was transferred out of the bank to other accounts through electronic transfers (RTGS).
But, according to the Times of India, an official of Axis Bank said, "The deposits were made in the existing accounts of our customer at Kashmere Gate branch, Delhi."
Meanwhile, authorities are keeping a tab on close associates of some politicians, bureaucrats and industrialists as I-T intelligence suspects that more banks could be involved in money laundering. Instances of people being caught for printing fake Rs 2,000 notes — introduced after demonetisation — have also been regular.
On Sunday, Union minister of state for finance Santosh Kumar Gangwar said that a total of Rs 8 lakh crore in scrapped currency notes has been deposited in banks since Prime Minister Narendra Modi's announcement on November 8.