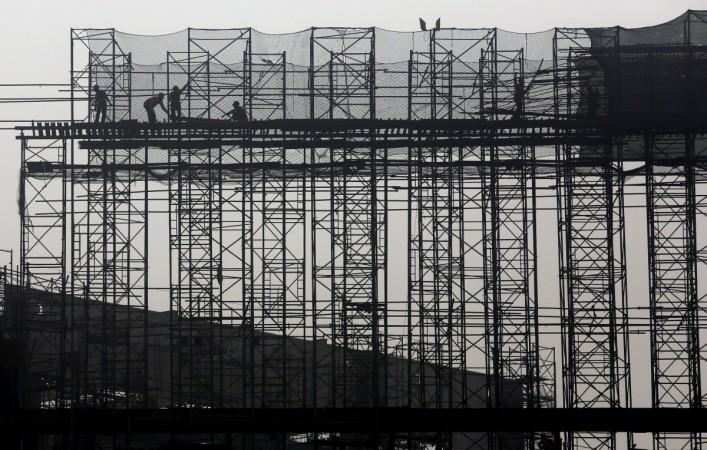 For the first time probably, one of the most boring macroeconomic data — gross domestic product (GDP) growth rate — will be analysed threadbare.
The second quarter (Q2) GDP data is likely to be released on Wednesday.
In the first quarter (Q1) ended June 2016, the Indian economy's growth rate slowed to a six-quarter low of 7.1 percent, mainly due to a drop in construction, mining and agriculture.
The three months starting from June have been encouraging due to two critical factors — a normal monsoon rainfall this year after two straight years of drought and impact on consumption, thanks to pay bonanza for Central government employees on partial implementation of 7th Central Pay Commission (CPC) recommendations.
The overall impact of these on the Indian economy is likely to reflect in a growth rate of 7.5 percent, according to Radhika Rao, economist, group research, DBS Bank in a note on Monday.
"These (Q2 statistics) are due on Wednesday and will capture the strength in pre-demonetisation activity. We expect gross-value added and real GDP growth to stay above the 7 percent waterline, at 7.2 percent YoY (vs 7.3 percent previous quarter) and 7.5 percent (vs 7.1 percent) respectively," she wrote in her note.
"Agricultural output likely got a hand on the back of a normal monsoon, with the sector likely up 3 percent YoY from 2.1 percent in 1Q-2Q," she added.
But the December quarter growth rate is set to take a hit, as is the consensus among most economists and analysts as a result of the demonetisation effect.
"Presuming bulk of the deposits/withdrawals are complete by year-end, with some spillover to the March 2017 deadline, the negative impact on growth will be most acute in 4Q16 (December quarter), where growth is poised to slip below 6 percent," Rao said.
The positive effect of a normal monsoon and salary hike was visible in automobile sector, which recorded decent growth in volume sales during the July-September 2016 quarter. The industry saw domestic vehicle sales growing at 13.22 percent in July, 23.72 percent in August and 20.16 percent in September.
The hike in salary along with arrears for Central government employees saw an outgo of about Rs 34,000 crore, a part of which is believed to have driven automobile sales.
"On the demand end, lead indicators including passenger vehicle sales, easing borrowing costs, consumer credit and durables production point towards better urban demand, along with better rural spending. A jump in public capex investments from quarter before likely compensated for trailing private sector participation. In rupee terms, Sep quarter exports recovered while imports stayed in red, suggesting a positive drift to headline GDP," Rao said.
Merchandise exports from India saw a turnaround in September, growing 4.6 percent to $22.88 billion. A good sign of an uptick in exports was that almost 20 out of the 30 export items registered growth, with gems and jewellery exports rising 22.4 percent to $4.46 billion.
Gold imports fell 10.3 percent to $1.8 billion from $2 billion in September 2015.
The uptick in outbound shipments was good in the context of a weak global economy and falling exports of countries such as South Korea and China, according to the Federation of Indian Export Organisations (FIEO), a body functioning under the Union Ministry of Commerce.