Hyundai Motor India rolled out a new Creta SUV as the milestone car
Hyundai sold over 53 lakh cars in India so far
Hyundai rolled out its millionth car, a Santro, in 2006
Hyundai Motor India Limited, the second largest manufacturer of passenger cars in India, has marked a production milestone of eight million. The South Korean carmaker's Indian arm produced a 2018 Creta as its 8 millionth car. Hyundai took only 19 years and six months to achieve this feat, making it fastest four-wheeler brand in India.
Hyundai Motor India Limited started operation in 1998 and has sold 5,300,967 units in the domestic market while 2,703,581 units were exported to global markets. Hyundai had rolled out its millionth car, a Santro, in 2006, just 8 years after commencement of commercial production. The company reached the next million milestones within an average of 18 -19 months.
Hyundai Motor India's sales milestones
1 Million
2006
7 Yrs 6 Months
2 Million
2008
2 yrs 7 Months
3 Million
2010
1 Yr 9 Months
4 Million
2012
1 yr 7 Months
5 Million
2013
1 Yr 6 Months
6 Million
2015
1 yr 7 Months
7 Million
2016
1 Yr 5 Months
8 Million
2018
1 yr 7 Months
Total
19 Years 6 Months
"Evolution of a revolution is Hyundai's DNA. Today marks a momentous and landmark day in the history of Hyundai Motor India with the achievement of 8 Millionth milestone. Hyundai is the only manufacturer to achieve this feat in the shortest span of time while strengthening our manufacturing excellence, customer experience, marketing innovation and corporate social responsibility," said YK Koo, Managing Director and CEO, Hyundai Motor India Limited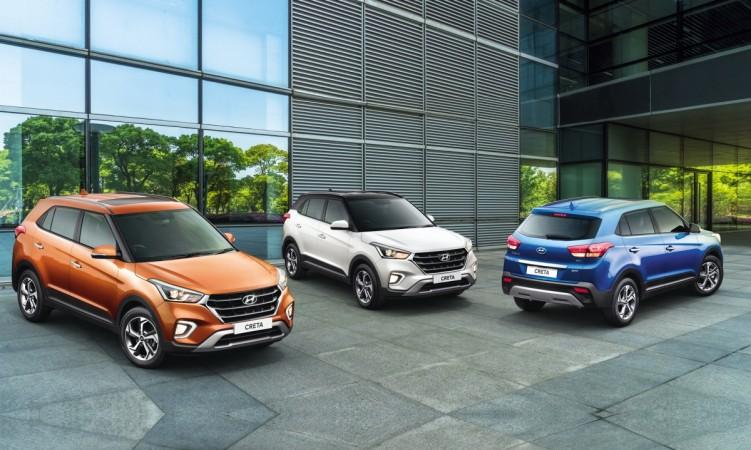 "In our evolving journey to becoming India's most loved and trusted brand, we have pushed the boundaries and taken on new challenges at every step. Our vision is to deliver on the promise of becoming the 'lifetime partners in automobile and beyond'. I dedicate this achievement to our valuable customers and every member of the Hyundai family," he added.
Continuing the positive run, Hyundai had posted its highest-ever domestic sales of 5,36,241 units – a growth of 5.2 percent – in the financial year 2017-18.