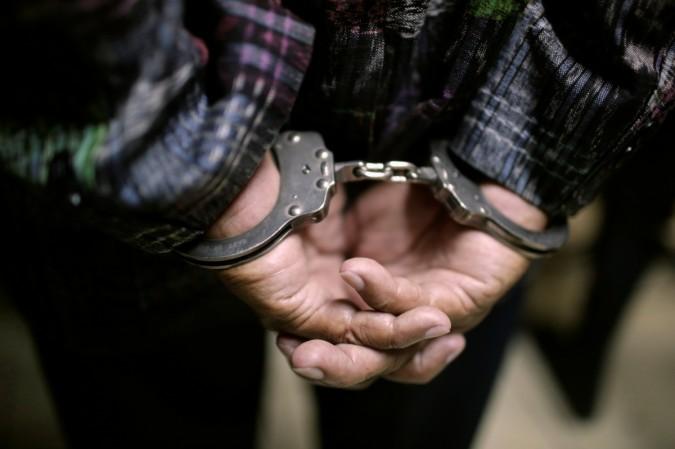 Recently, a woman in Uttar Pradesh's Bulandshahr district was tied to a tree by her husband and flogged in public for eloping with another man. Now, a new video has emerged online, which shows the woman's lover tied to a tree upside down and flogged 100 times by her husband.
The unidentified man is first seen hanging from the branch of a tree and later appears to be on the ground where several villagers beat him up with sticks, reported the Daily Mail.
The action against the man was taken on the orders of a local kangaroo court. International Business Times India, however, could not independently verify the authenticity of the video.
Before the incident occurred, the husband had flogged his wife, also on the orders of the panchayat who wanted to "teach a lesson to the woman," a police official told the Hindustan Times.
The earlier video, which was circulated on social media channels and WhatsApp, was reportedly taken by one of the villagers. It shows the woman tied to a tree by her hands and being flogged by the husband. While a crowd can be seen at the spot, no one steps in to help and instead jeers at the woman.
After the incident hit headlines, the Bulandshahr police arrested three people and are on the lookout for the others. Bulandshahr superintendent of police Praveen Ranjan Singh also said that a case against 20-25 people has been registered.
"We found out about the incident yesterday. We called the woman, spoke to her and registered a case. We have filed a case against 20-25 unknown people," NDTV quoted Singh as saying.
The woman later filed a complaint, accusing the group of not just beating her up but also dragging her into a room and molesting her.
Some may find the video disturbing and viewers discretion is advised.