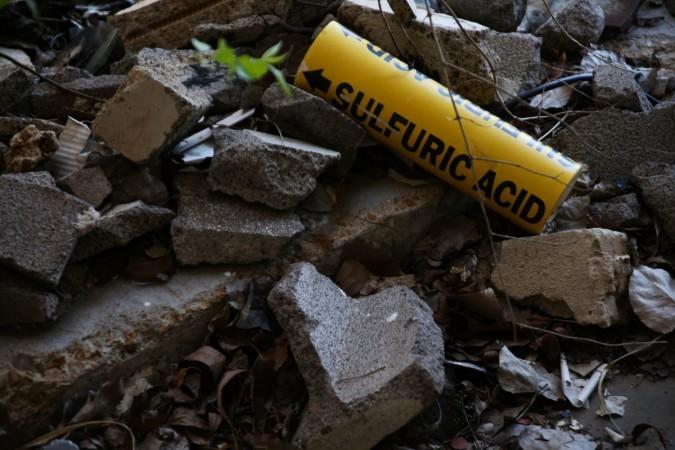 A 30-year-old man from Samastipur in Bihar was blinded on Friday after a mob assaulted him and used a syringe to inject acid into his eyes because he eloped with his employer's wife from Begusarai, the police said.
The victim, who is a driver by profession, was at a food stall in Pipra Chowk when he was attacked and critically injured, Deputy Superintendent of Police (DSP) BK Singh told PTI.
Apparently, after the incident, the victim confirmed to the investigating officials that he was employed as a tractor driver at Baruni village under the Teghra police station in Bihar and that he was having an affair with his employer's wife.
The man had fled with her on February 6. The employer subsequently lodged a complaint at the Teghra police station alleging that the driver had kidnapped his wife, DSP Singh said.
However, the woman reportedly returned to Teghra 10 days later and submitted her statement in a local court which later asked her husband to take her back. The reason for her return home is yet to be ascertained.
Her brother-in-law meanwhile called the tractor driver on Friday evening claiming she wanted to live with him and that he should come to the Teghra police station to take her away, the police said.
The driver was almost near the police station when he was overpowered by a group of around 20 people who dragged him to a food stall and severely assaulted him, PTI reported.
DSP Singh said they then used a syringe and injected acid into his eyes, leaving him blind.
He was later dumped by the attackers near Hanuman Chowk under Bhagwanpur police station area of the Begusarai district.
It was only when a local saw the driver bleeding that he took him to the hospital and admitted him.
The police have arrested one of the attackers, and a manhunt is on for others, DSP Singh said.
In another incident that took place in January, a 30-year-old man, who eloped with his girlfriend, was killed in Delhi's New Ashok Nagar area. He was allegedly stabbed to death by the relatives of his girlfriend on the evening of January 5. The couple had reportedly fled their home four days before the incident. The accused had tracked them down and killed the man.
Netizens from across the country have expressed their anger on Twitter. Here are few tweets: