In a gut-wrenching incident that has even been caught on camera, a woman was tied to a tree by her husband in the Bulandshahr district of Uttar Pradesh and flogged in public.
The husband is said to have taken the step on the orders of the panchayat after he said that his wife had eloped with another man. The panchayat wanted to "teach a lesson to the woman," a police official told the Hindustan Times.
The video, which has been circulated on social media channels and WhatsApp, was reportedly taken by one of the villagers. It shows the woman tied to a tree by her hands and being flogged by the husband. While a crowd can be seen at the spot, no one steps in to help and instead jeers at the woman.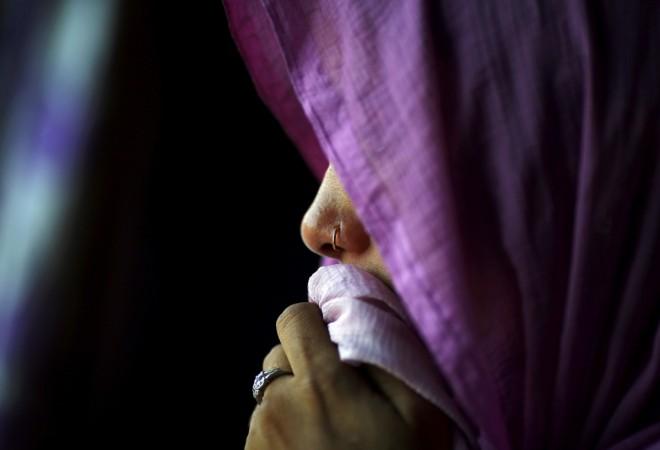 International Business Times India, however, could not independently verify the authenticity of the video.
After the footage of the incident went viral, the Bulandshahr police arrested three people involved and are on the lookout for the others. Bulandshahr superintendent of police Praveen Ranjan Singh also said that a case against 20-25 people has been registered. However, most of them haven't been identified.
"We found out about the incident yesterday. We called the woman, spoke to her and registered a case. We have filed a case against 20-25 unknown people," NDTV quoted Singh as saying.
Woman publicly beaten up by husband on a village panchayat's orders for allegedly eloping with another man in Bulandshahr. According to Praveen Ranjan Singh, SP Bulandshahr, 'Police arrested the woman's husband, former panchayat head & his son in the matter'. (22.3.18) pic.twitter.com/B3EX2LtaIo

— ANI UP (@ANINewsUP) March 23, 2018
The woman has also filed a police complaint now, in which she has accused the group of not just beating her up but also dragging her into a room and molesting her. She also said that she was asked to keep quiet about the incident by Shersingh, who had asked the villagers to make the video so that other women would know the consequences of eloping.
The woman, in her complaint, also admitted to eloping with her neighbor Dharmendra Lodhi. She said that she had stayed with his relatives and had returned to her village after a few people convinced the couple for the same.
Some may find the video disturbing and viewers discretion is advised.