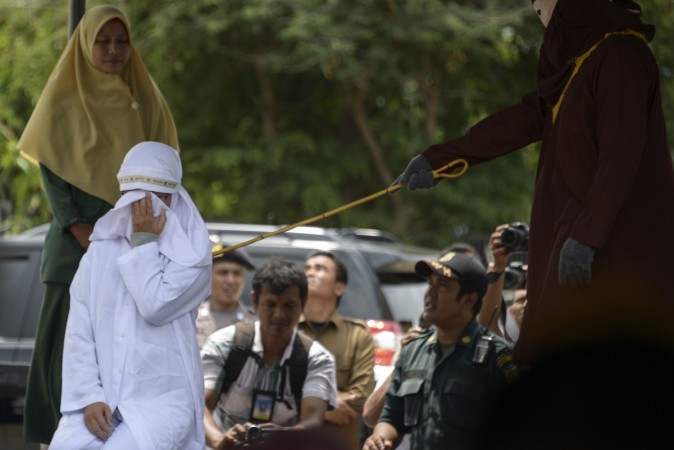 Two Indonesian Christians along with a few other non-Muslims were lashed in Banda Aceh province after they were accused of gambling because they played a children's entertainment game.
The game was said to have violated Islamic Sharia law, and the Indonesian province is known as one of most conservative Muslim provinces in the country.
Aceh is the only province in Indonesia where sharia law is enforced, and thus people can be lashed for a wide range of offenses — from gambling to drinking alcohol to having gay sex or extramarital relationships.
The Christian couple — Dahlan Silitonga, 61, and Tjia Nyuk Hwa, 45 — were flogged six and seven times, respectively, while at least 300 people gathered and recorded the punishment on their mobile phone.
Apart from the couple, there were three other people including a couple. The couple was whipped two dozen times each with a rattan stick because of an act of PDA. The fifth person was flogged 19 times.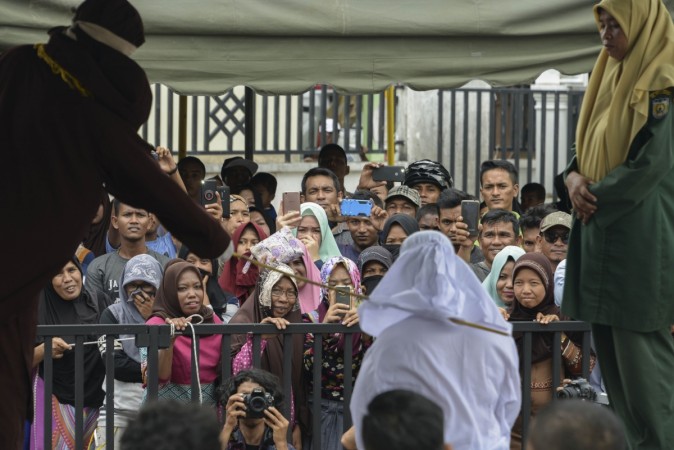 The Christian pair was caught playing a game at a children's entertainment complex that lets users exchange coins for vouchers, prizes or cash.
"This is to create a deterrent effect, in order for people not to repeat violations of Islamic sharia law," Banda Aceh's mayor Aminullah Usman was quoted as saying in AFP report. "We purposely do it in front of the public ... so it won't happen again."
According to several reports, the crowd was screaming, "You are old, show remorse," while the flogging was being carried out in a makeshift stage outside the Babussalam Mosque in Lampaseh Aceh, Meuraxa.
Each stroke of the whip is said to be equivalent to one month's incarceration, hence the Christian couple was said to have preferred to receive corporal punishment.
Two gay men were flogged last year in Aceh as they admitted to having sex. Each of them received 100 strokes of the whip, which drew flak from rights groups.