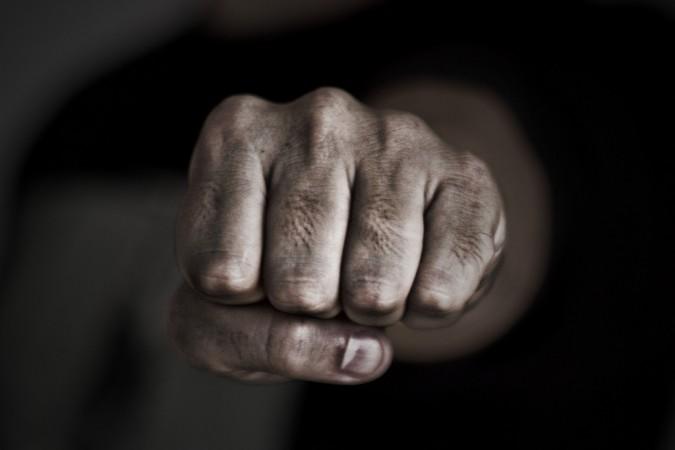 A 16-year-old Dalit boy was allegedly thrashed to death by a group of people in Rajasthan's Alwar on Friday, March 2, while the deceased was playing Holi with others.
The victim has been identified as Neeraj Jatav. The teen was involved in exchanging colors with persons from another community in Alwar when the clashes started between the two sides at the Bhiwadi town. Jatav was accompanied by people from his community.
Bhiwadi's Additional Superintendent of Police Pushpendra Singh Solanki was quoted by Scroll as saying, "Preliminary investigation suggests that two groups were [celebrating] Holi and a dispute arose over applying color."
The investigating police official suggested "someone from the mob wanted to apply colors to others against their wish", and this could have sparked a dispute leading to the violence which claimed the teen's life.
Referring to the number of individuals involved in the assault, SP Solanki asserted that both parties had at least three to four people. He added, "Preliminary investigation suggests the accused, also in the similar age group, were known to Jatav. They are from the same village and were celebrating Holi together."
While an FIR is yet to be filed, the police have said that the deceased's kin has accused three people of their role in the assault, PTI reported.
The deceased teen's kin also staged a protest near Bhiwadi health centre after Jatav was declared dead by the doctors. They reportedly tried to vandalize the facility as they approached a police van with an intention to damage it.
While the police have also said that prima facie no sharp-edged weapon injuries were found on the body of the deceased teen, the victim's family claims that the boy was beaten to death by sticks.
Meanwhile, SP Solanki reaffirmed, "We have sent separate teams in search of three to four people and a case is being registered against them. The exact cause of death will be ascertained after the post-mortem, although family members have said that Jatav was assaulted with sticks."
Dalit man assaulted in January
This is reportedly, second such incident since the year started— where a Dalit was subjected to brutal violence. A similar assault incident was reported from Uttar Pradesh's (UP) Muzaffarnagar in January, where a 27-year-old Dalit man was allegedly thrashed with sticks by a group of three to four people as he was asked to repeat the chants— 'Jai Sri Ram'.
The UP police had launched a manhunt after the video of the Dalit man being thrashed went viral on social media. Senior Superintendent of Police Anant Deo had said, "We are speaking to the victim and his family members and the accused have been identified as three-four Gujjar residents of the area. The incident took place in the Purkazi police station area."
The brutality on Dalits is now regular affairs in present govt.
The culprits are over sure of no arrest and punishment, absolutely no fear of law.
In new India Poors, dalits and backwards have no right.pic.twitter.com/6eP3TLFdUs

— Md Obaidullah (@mdbaid) January 16, 2018