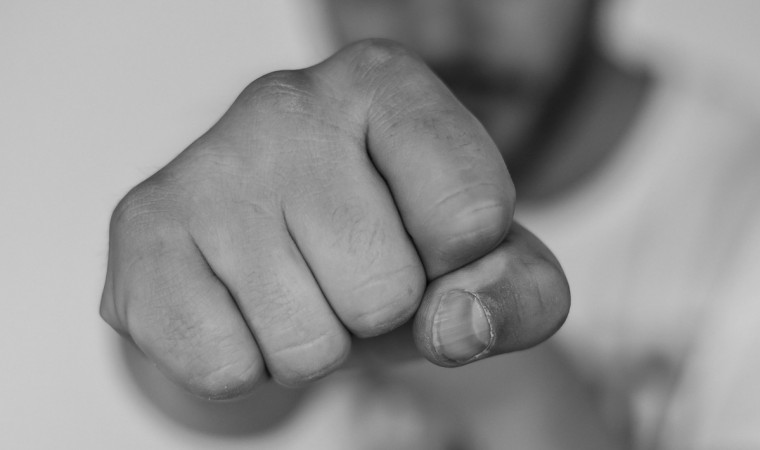 A day after a tribal man was thrashed to death by a mob over a theft charge in Kerala's Palakkad district, photos and a selfie with the 27-year-old youth has gone viral on social media.
Though the police have not been able to nab any of the culprits, they are looking into the pictures and videos of the incident that is being circulated on the internet to zero in on the attackers.
The victim Madhu is seen wearing shabby clothes in the pictures that were taken on February 22. According to a police official, Madhu was accused of a theft in 2016 and is also responsible for stealing rice and other food items from shops in the area. The locals, who used to often complain about him, nabbed him from a nearby forest and tied him up, reported The Indian Express.
They then thrashed him brutally before handing him over to the police in Mukkali junction. His health deteriorated when the police were taking him to the jail in their jeep. He was rushed to the primary health center in Agali, where the doctors declared him brought dead.
The cops have registered a case and began the search for the miscreants.
"A case under section 174 CrPC against unknown persons has been filed. Arrests have not been made yet. The post-mortem of the body will be conducted at the Thrissur Medical College and the report will reveal more about his injuries," the news outlet quoted the official as saying.
AK Balan, Minister for Welfare of SCs, STs and Backward Classes, has condemned the incident. He said that the accused men will be severely punished as nobody has the right to beat to death another person or take the law into their hands.
This incident indeed comes as a shock because despite being the state with the highest literacy rate, people in Kerala display a regressive mindset and even choose to take pictures and selfies of such incidents rather than helping the victims.
In early February, a transwoman was brutally beaten up by a mob in Thiruvananthapuram after they mistook her for a kidnapper in the guise of a woman. The group of men not only pulled off her wig and questioned her gender, but also tried to rip off her clothes.