Two friends quit their high-income corporate jobs to start Licious — a gourmet meat brand — with the aim of providing quality, safe and hygienic meat to people.
Abhay talks about the "blind love" he has for meat, saying this encouraged him to look into the quality of meat in India. When Abhay started to dig deeper, he found that although people loved to consume meat, they are unaware of the quality of the meat given to them.
Vivek chimed in, explaining that they found, with research, that the problem was a lot bigger than they thought. This was what gave them a push into this business.
In an exclusive interview with Danish Manzoor, Executive Editor, IBTimes India, Vivek Gupta and Abhay Hanjura, founders of Licious, spoke about the idea of bringing the unorganised meat sector into the organised sector with their startup Licious.
Asked about the issue of quality — they being a zero-inventory model — Vivek said they have a daily processing unit in Delhi, Bengaluru and Hyderabad and whatever meat is processed in a day is sold to the consumers the same day or the day after.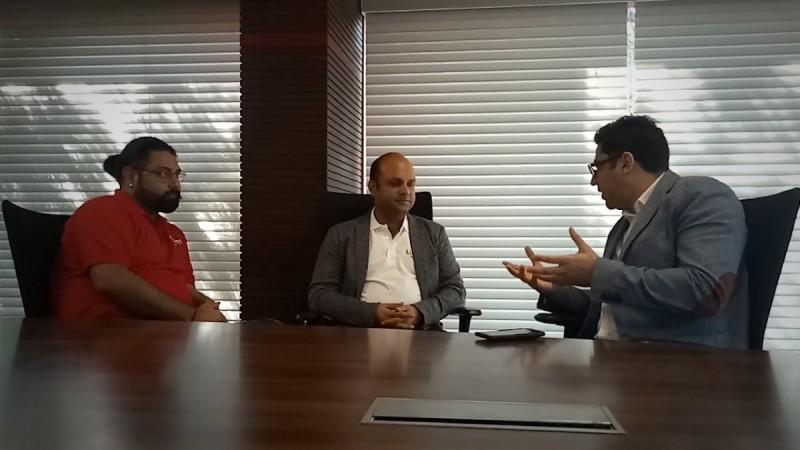 Asked about how the processing and delivery of meat are carried out on a daily basis, Abhay said the animals are bred in a particular way and their meat prepared by skilful butchers under the supervision of meat science experts or doctors. The meat is then packed and sent out for delivery.
The duo also said they provide employment opportunities by bringing in unskilled labour and providing them with the required training to turn them into skilled butchers.
Vivek spoke on how technology is used to handle supply, and that the company has created an algorithm to manage the supply of products to various places.
When asked about whether job scarcity would be felt in this unorganised sector, Vivek said Licious was trying to organise the sector. The duo added that their vision is simple: "All human beings deserve a better quality of meat."
When asked about how the company makes sure that health and hygiene factors of the meat are taken care of, they said they monitor the farms and do random in-house lab checks on a daily basis, and every precautionary measure is taken — including vaccination of their butchers — is taken.
On their future business plan, Abhay and Vivek said their focus is not on expansion alone, as this is a business of repeat, and retaining customers is their main agenda.
Watch the video for more details.