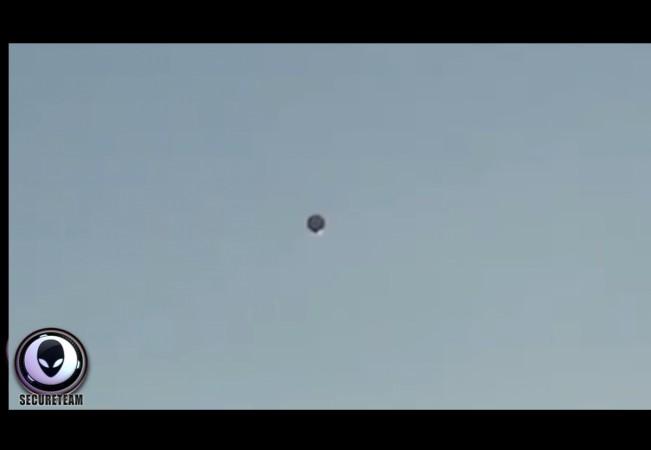 A new incident of UFO sighting took place in West Covina in Los Angeles in which a helicopter was seen circling the strange object in the air.
ALSO READ: Did NASA's STEREO satellite spot fleet of UFOs passing by Sun? [VIDEO]
The unidentified object was round in shape and it standing still in the air triggering curiosity among people. The UFO was observed and recorded by many, you can watch the footage of this bizarre incident at the end of the article.
The object was initially described as a giant balloon hovering in the skies, according to Cameraman Julian Lopez, Daily Star reported.
A sheriff's helicopter started going around the UFO a few minutes after it was spotted. The unknown craft appears to be metallic as per a UFO hunter Tyler Glockner from YouTube channel Secureteam10.
People who viewed this footage are coming up with various speculations like assuming it to be a powered spacecraft, an alien eye ball and so on. One of the people even commented that recording the UFO from the helicopter would have provided a better footage.
It's still not known what the object really was. Let us know what you think about this object in the comment section below.
Check out the footage of this incident right here: