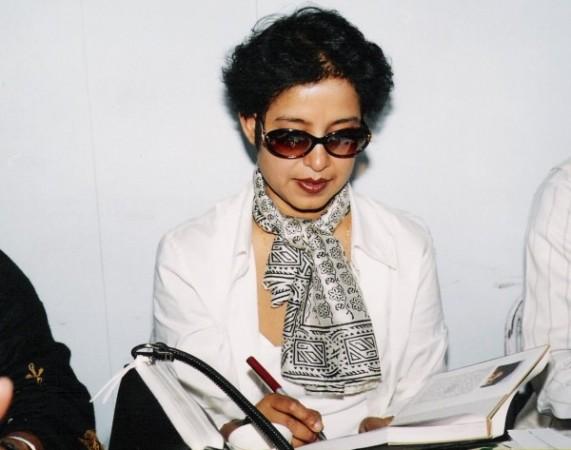 Noted author Taslima Nasreen has apparently been given a death threat by a Kerala-based group named Ansarul Khilafa – Kerala, which has purportedly pledged its allegiance to the Islamic State group, which is also known as the Islamic State of Iraq and Syria (Isis) or the Islamic State of Iraq and the Levant (Isil).
According to a Manorama Online report, a post on the page of Ansarul Khilafa – Kerala, which appears to be a relatively obscure group, says "If you found her kill her [sic]." The post also apparently has a photo of Taslima along with the anti-Islamic opinions she has expressed over the years.
Taslima aknowledged the threat to her life in a blog post on Economic Times on Monday, July 4.
However, a quick search of Facebook by International Business Times, India, did not turn up any result, which means either the page or account does not exist, or that it has been taken down. Either way, the group, if it exists, seem to be an offshoot of or to have taken inspiration from the Ansarul Khilafah Philippines, which, according to the Straits Times, had pledged allegiance to Isis in mid-to-late 2014.
If Ansarul Khilafa – Kerala does exist, it is definitely a cause for concern for the security establishment. And it would not be the first time an Isis or Isis-related terror module has reared its ugly head in India.
The National Investigation Agency (NIA) had late last month nabbed five people, who it claimed belonged to the Hyderabad module of the terror group, before they could carry out any attack. The NIA had claimed back then that the module wanted to foment unrest in the city during the holy Muslim month of Ramadan by planting beef in temples, which would have led to communal unrest and resulted in violence.