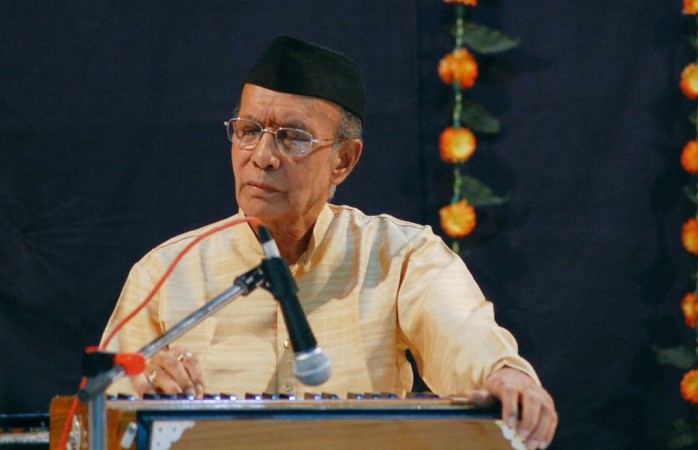 Pandit Tulsidas Borkar, the legendary exponent of the harmonium passed away in a private hospital where he was admitted three weeks ago on September 8, an official said in Mumbai on Saturday.
He was 83 and had been admitted to Nanavati Superspeciality Hospital where he breathed his last around 10.44 a.m. on Saturday, an official spokesperson said.
"He was suffering from a chest infection and had difficulty in breathing," an attending doctor said.
Born in Borim, Goa on November 18, 1934, Pt. Borkar was conferred the Padma Shri in 2016 for his contribution to Indian music.
Pandit Borkar, who first learned music from his mother, Jaishree Borkar, is renowned for designing a new model of the harmonium which involved raising the level of the keyboard that was crafted and manufactured by Dashrath Bengude.
He learnt the finer nuances of vocal training from Chhota Gandharva and then mastered the harmonium under Maestro P. Madhukar, under whose guidance, he developed his own style of music, blending vocal and instrumentals during stage performance.
Borkar was associated with many performing groups and accompanied many famous artists on harmonium. He also accompanied classical singers like Pandit Bhimsen Joshi, Chhota Gandharva, Pandit Vasantrao Deshpande and Gangubai Hangal, among others.
He also conducted extensive research to improve the tonal quality, tuning and other technical aspects of the instrument, which gave different visual and sound dimensions to the harmonium.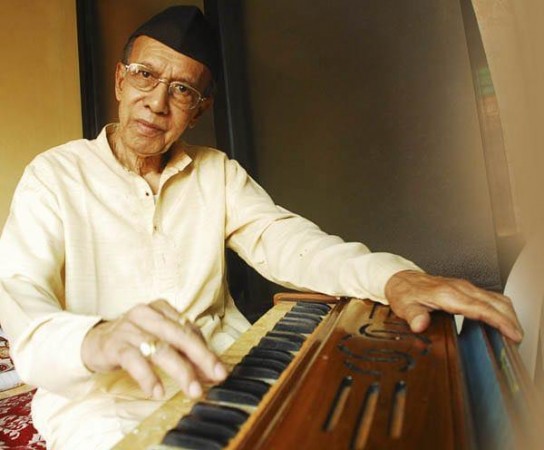 A recipient of the prestigious Sangeet Natak Akademic Award in 2005, among many other national and international honours, Borkar took part in music concerts all over India as also in the US, Europe, Africa, the Middle East, and South Asia. He also recorded solo for the world's top music companies.
He has also published a book on harmonium-playing titled 'Samvadini Sadhana' gave lecture-demonstrations on the subject in India and the US.
According to the deceased's Mumbai-based relative Yoganand Borkar, the maestro migrated with his guru mother from Borim in Goa to Pune after passing out of Class IV.
He grew up in Maharashtra's cultural capital but was forced to shift to Bombay (now Mumbai) after the Panshet dam tragedy in 1961, when a wall of the dam cracked open inundating nearby areas, including the locality where Borkar was residing in.
"In Mumbai, he first started playing the harmonium in Marathi musical plays for a fee of Rs. 30 per play. One day, after hearing him perform at an event, then Bombay Municipal Commissioner S.S. Tinaikar offered him a municipal job. He later started an academy in Dadar," Borkar told IANS.
Laxman Mahambrey, a ninety-year-old renowned musician and Goa state awardee, said Borkar was known for his mastery over the anwat ragas -- lesser known ragas which are complex in composition.
"Tulsidas made them appear easy. Such was his mastery over the harmonium," Mahambrey said.
Goa Art and Culture Minister Govind Gaude said Borkar's demise was a "huge loss to the field of art".
"Recently the Directorate of Art and Culture has done the archival recording of Borkar. He has many disciples in and outside Goa who are taking ahead his style and legacy," Gaude told IANS.