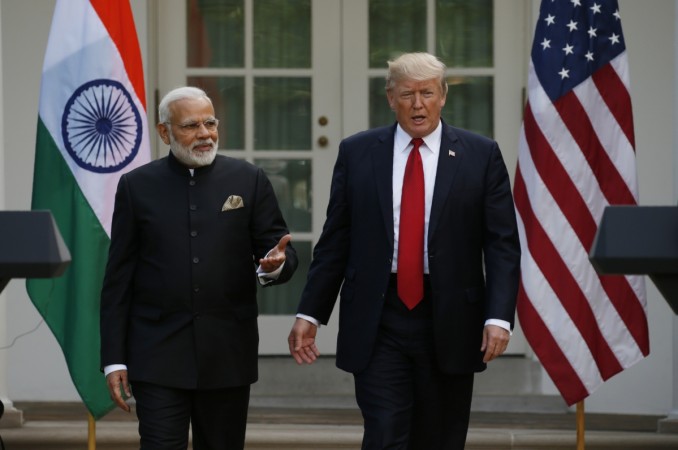 America's iconic Harley-Davidson motorcycle has recently become a cause of friction between the U.S. and India and their leaders President Donald Trump and Prime Minister Narendra Modi.
Despite Modi's efforts to placate his U.S. counterpart by lowering the tariff, Trump said his country was "getting nothing".
Here's a quick look at some of the key highlights of the ongoing issue:
1. The Central Board of Excise and Customs on February 12 reduced the import duty on motorcycles to 50 percent from earlier 75 percent. The move comes following intense lobby by the industry to cut import duties on high-end bikes as they not manufactured in India at present.
2. Trump on February 14 slammed India for a high import tariff on Harley-Davidson motorcycle, calling it "unfair". He said the recent decision of the Indian government to reduce the tariff was not enough.
3. "We have so many countries where we made a product, they make a product, ..We pay a tremendous tax to get into their countries -- motorcycles, Harley Davidson -- it goes into a certain country. I won't mention the fact that it happens to be India, in this case," Trump said.
4. Trump also referred to his conversation with Modi, which took place on February 8. "And a great gentleman called me from India and he said, we have just reduced the tariff on motorcycles, reduced it down to 50 percent from 75, and even 100 percent," Trump said.
5. Trump is clearly not happy with the decision. "So I say we should have reciprocal taxes for a case like that. I m not blaming India. I think it s great that they can get away with it. I don t know why people allowed them to get away with it. But there is an example that's very unfair. And I think we should have a reciprocal tax," the U.S. President said.