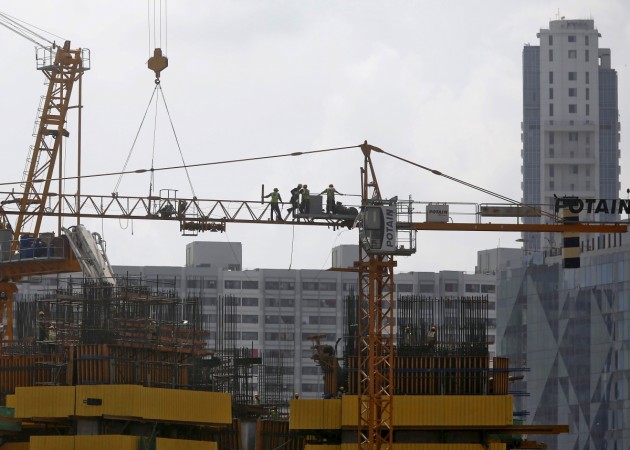 Indian Prime Minister Narendra Modi said the country's high growth rate is the outcome of prudent economic policies initiated by his government and not due to good fortune. He was referring to statements that India's low trade deficit and falling inflation is mainly due to falling crude oil prices.
"Experts are unanimous that India is one of the world economy's brightest spots. We have low inflation, a low balance of payments current account deficit, and a high rate of growth. This is the result of good policy, not good fortune," he said Monday at Bloomberg Summit in New Delhi.
In his statement posted on his website, he explained that falling oil prices during 2008-09 did not translate into a similar macroeconomic turnaround.
"Between 2008 and 2009 crude oil prices fell steeply from a peak of 147 dollars per barrel to less than 50 dollars. This was a steeper fall than between 2014 and 2015. Yet in 2009-10, India's fiscal deficit, its current account deficit and its inflation rate, all got substantially worse. And this slid was from a higher base figure for all three. But in 2015-16, all three have improved, from a lower base," he said.
A few days ago, state-run Chinese publication had also attributed India's economic growth to falling crude and commodity prices. Read: Chinese media pooh-poohs Modi's India
It is pertinent here that by the government's own estimates, the continued slide in crude oil prices globally would enable India to cut its oil import bill by $48.5 billion, or 43 percent, to $64.22 billion in the current financial year from $112.75 billion in the previous fiscal.
Modi then talked about the headwinds faced by the country, both on the domestic and the external front.
"We have not been lucky with global trade or growth. Both are low, and have not helped us in terms of export stimulus. We have not been lucky with monsoons or weather. 2015 and 2014 have both been drought years. Drought was compounded by unseasonal hail storms. Yet food grain production has remained much higher, and inflation much lower, than in the last comparable drought year, which was 2009-10."
India's exports fell for the 15th straight month in February.
India's GDP growth rate for the third quarter ended December 2015 was 7.3 percent and the full-year growth was projected at 7.6 percent, higher than the revised 2014-2015 growth rate of 7.2 percent, according to a statement released by the Central Statistics Office last month.
Analyst dismisses, says it's smokescreen
Modi's assertion does not find many takers, some of whom have said that ground realities bely the government's claims.
"India's economic growth is a smokescreen. The banking system is broken, the government's budget is stretched and rural demand is weak because of poor crop prices. All of this is affecting earnings growth and will continue to do so for a while," said Nikhil Bhatnagar, New York-based senior vice president for Asian equities at Auerbach Grayson & Co., reported Bloomberg.
Falling quarterly sales and forecast of subdued earnings for the current financial year are also cited as concerns for India. "The market is a slave to earnings, and earnings growth will prove to be elusive this year," said Ritesh Jain, Mumbai-based chief investment officer at Tata Asset Management Ltd.