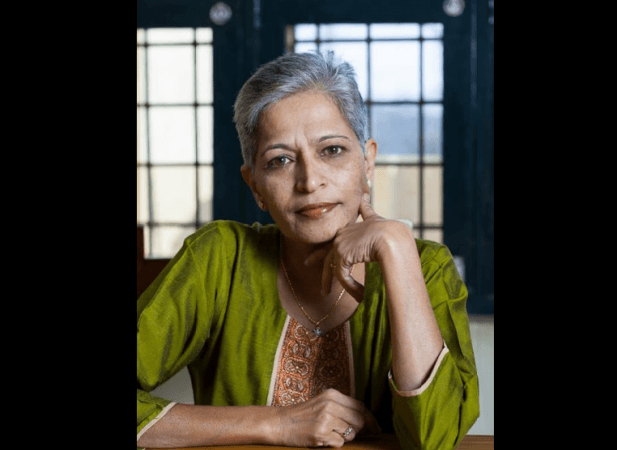 Any death is unfortunate and the murder of senior journalist Gauri Lankesh in front of her residence in Bengaluru on Tuesday (September 5) night reasserts the fact that freedom of expression as a universal idea is becoming a rare thing in the Indian democracy today. It is a pressing social challenge in today's India and the question transcends all political and ideological boundaries: Can we ensure security to our people in a time when the country's maturing (not necessarily an ideal thing to happen) democracy has given birth to contradicting strands of freedom of expression in many respects.
It is futile to blame one or the other political party for these murders. Whether the BJP rules at the Centre and the Congress in the states where and when the murders of Govind Pansare, Narendra Dhabholkar, M M Kalburgi and now Gauri Lankesh have taken place is not the right topic to debate over. It is also futile to question what ideology Lankesh herself believed in for a journalist's importance should not really be associated with his or her own belief patterns. Some are saying she was the victim of the Naxalites' internal bickering which again is a non-explainer of the problem.
Co-existence of freedoms of expression an impossibility today?
The real issue to ponder over is that our democracy has become more chaotic and noisy and of course messy after 70 years of independence. Political and ideological tussles in this country have become extremely complicated today (our real feat in seven decades) and the co-existence of each strand of freedom of expression has become that much difficult a proposition.
The problem has been worsened by the fact that our law-preserving institutions and mechanisms have become weaker, leaving little or no deterrence for those who openly flout the system. The end result is the gruesome termination of souls that have had their own thinking minds.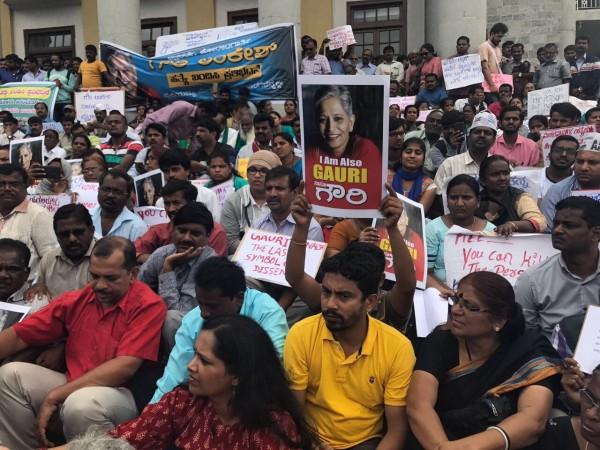 It is shocking to see people justifying Lankesh's murder but this is what the 'social media-driven democracy' prevalent in India has done today. It has deepened the social democracy to the extreme and particularly those social classes that are convinced about the majoritarian thoughts and politics find a super empowerment almost no deterrence to express themselves, even if it is in a crass style. It would have been the same had some other political colour ruled the roost today.
Same democracy, different perceptions
The ruthless and irrational Indian psyche we witness in public platforms today is the end result of our rapid and uncontrolled socio-economic transformation in the last 25 years or so. We love our democracy as far as it values our own freedom of expression. When it comes to another soul's freedom of expression which we might not find suitable, the same democracy is called to be doomed.
This is an irony of our democratic system today. The overdose of freedom of expression is curbing the freedom of expression. To bring a balance to this problem, it is extremely necessary to strengthen our legal system and institutions that oversee it.
In the absence of a strong referee, the many strands of our freedom of expression that are often contradictory, are not going to survive for long. Whether it is pro-secular, anti-BJP, pro-Dalit, anti-caste, biased journalist or objective journalism – the series of murders of people who were strong believers of freedom of the individual and its thought reiterate the fact that our democracy needs a rational regulation at some place. At the moment, we are becoming far too vulnerable to our own rigid convictions.