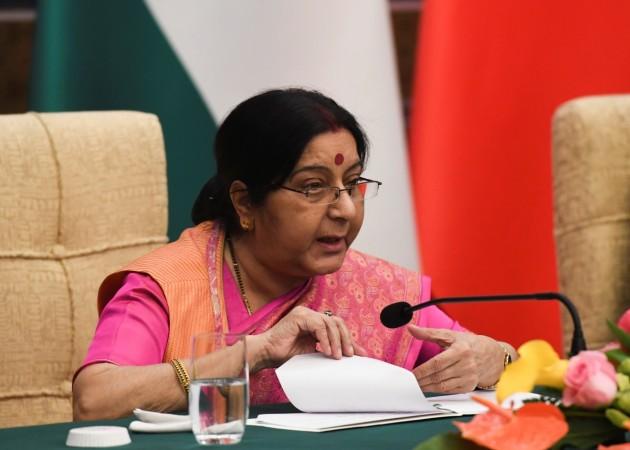 Ministers from India, Brazil, Germany, and Japan have expressed concern that although it has been almost 40 years since Security Council reform was put on the General Assembly agenda, it is still languishing.
The Ministers from the four countries known as G-4 convened on Tuesday at the Indian Mission to the UN for a meeting hosted by External Affairs Minister Sushma Swaraj to review the reform progress.
In a joint statement after the meeting, they said that they discussed "pathways to reform" the Council and tasked their diplomats "to consider the way forward to advance the reform" process known as Intergovernmental Negotiations (IGN).
The four countries of the G-4 advocate for Council reform and mutually support each other for a permanent seat on an expanded Council.
The other foreign ministers at the meeting were Aloysio Nunes Ferreira of Brazil, Heiko Maas of Germany and Taro Kono of Japan.
Looking back at the timeline of the reform movement, they noted that at the 2005 World Summit all the heads of state and government had unanimously supported the "early reform" of the Council.
But despite an overwhelming majority of UN members supporting reform, the IGN had not produced substantive progress over the 10 years since its launch in 2009.
They "reaffirmed the need for an early reform of the Council including the expansion of both permanent and non-permanent categories of membership to enhance its legitimacy, effectiveness and representativeness" in order to "safeguard the legitimacy and credibility of this UN organ which deals with international peace and security", the statement said.
Although the majority of UN members support the reform, the IGN has not been able to produce even a negotiating text that would form the basis of discussion because of opposition from some countries like Pakistan and Italy that insist there should be a consensus on reforms before the agenda document could be framed.
The expansion of the permanent seats on the Council is of importance to African nations as none of them has that status on the body that intervenes the most in their continent.
The last General Assembly rolled over Council reforms to the current one - has happened over the years.