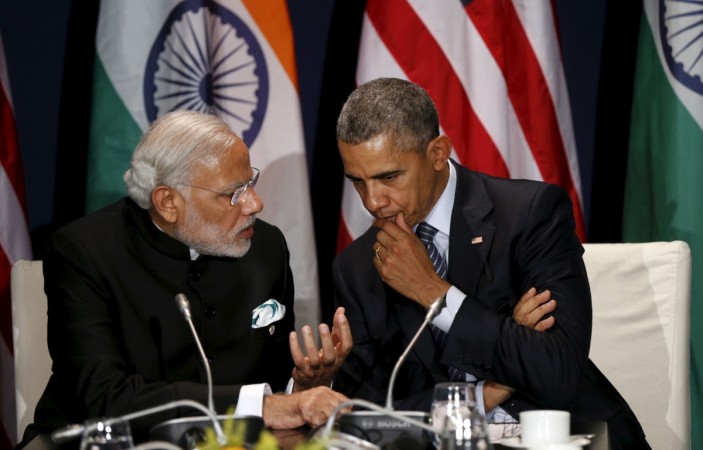 A resolution supporting India's bid for a permanent seat in the United Nations Security Council (UNSC) was reportedly introduced in the U.S. House of Representatives by Congressmen Frank Pallone and Ami Bera on Wednesday. The lawmakers believe India's induction into the UNSC as a permanent member will strengthen democracy all over the world.
According to the Press Trust of India (PTI), Pallone is the co-founder of the Congressional Caucus on India and Indian-Americans, while Bera is the current co-chairperson of the Congressional Caucus on India and Indian-Americans and also the only Indian-American in Congress.
"At a time when international relations are being redefined, we should acknowledge and empower those nations that share our enduring core values... It's in the interests of the United States and the world to have a UN Security Council whose members combine military strength with respect for democracy and pluralism, and an appreciation of the dangers posed by rouge states and terrorist groups," Pallone was quoted by PTI as saying.
Both Congressmen praised Prime Minister Narendra Modi's speech at the joint session of Congress in which he called for the strengthening of ties between the U.S. and India.
"I was honoured to meet with Prime Minister Modi during his visit and I am more committed than ever to the bond between our two nations share and the positive impact that India would have on the UN Security Council," Pallone was quoted by PTI as saying.
"As the world's oldest democracy and the world's largest democracy, the United States and India share common values and a growing partnership on many fronts, especially on defence cooperation... India plays a critical role as a strategic partner to the United States, and as a pillar of stability in South Asia. Securing a permanent spot for India on the UN Security Council would be beneficial for India and the United States, and would strengthen democracy around the world," Bera was quoted by the agency as saying.
Currently, there are five permanent members of the UNSC — the U.S., the U.K., China, Russia and France.
India is the only country to be endorsed by the Obama administration for permanent membership of the UNSC.