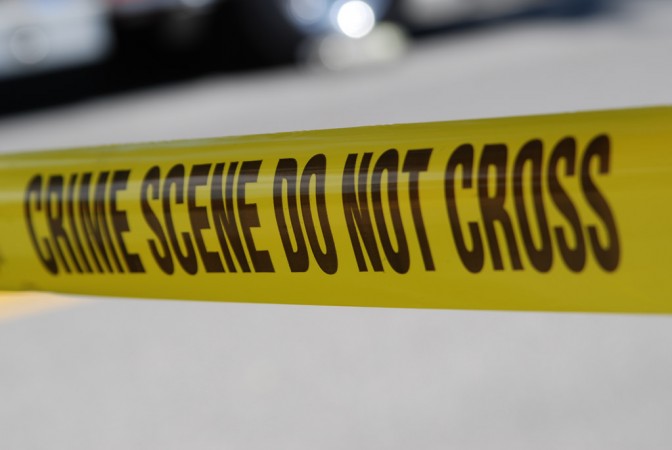 A 21-year-old school teacher, Karuna, was stabbed to death in broad daylight in New Delhi's Burari area on Tuesday. The accused, Surender Singh, was captured by the public and handed over to the police.
The CCTV footage of the heinous crime shows people just passing by while the man runs behind the woman and stabs her until she kept moving. He reportedly stabbed her 22 times, then bashed her head with a stone and finally kicked her before walking away.
The Centre sought a report from the Delhi Police regarding the murder. Aam Aadmi Party hit out at Lt Governor Najeeb Jung saying that the law and order situation in Delhi was deteriorating.
"We have sought a fact report from Delhi Police Commissioner over the incident. Whatever happened is very sad," Minister of State for Home Affairs Kiren Rijiju said.
Delhi Commission for Women chief Swati Maliwal tweeted in Hindi: "Last year, Meenakshi was killed publicly. This year a girl was stabbed 22 times and killed in public. The emptiness of the system and society is visible. Shameful...People have no fear. Nothing will change unless people like that are hanged to death."
The public did not intervene while the woman was being attacked by the 34-year-old.
Singh had been stalking Karuna for some time, but her family and he had arrived at an agreement around five months ago after the woman's family registered a police complaint, the police said.
Singh, who was in the middle of a divorce, had been stalking Karuna for the last one year, Esha Pandey, Additional DCP (North), said.
The woman was walking to the private school where she worked when Singh stopped her and stabbed her over and over again until she stopped moving.
She was declared brought dead when taken to the hospital.
The incident comes only a day after a 28-year-old mother of two was publicly stabbed and killed by her neighbour who had been harassing her for six years in Delhi's Inderpuri area. The neighbours of the woman watched while Sanjay Kumar, 26, chased her down the street and slashed her. He committed suicide after killing the victim, Laxmi.
Laxmi had stood up to the harasser by filing a police complaint against him. He was arrested, but was later released on bail.
Another similar incident that had shocked India was the murder of Infosys techie Swathi in Tamil Nadu.