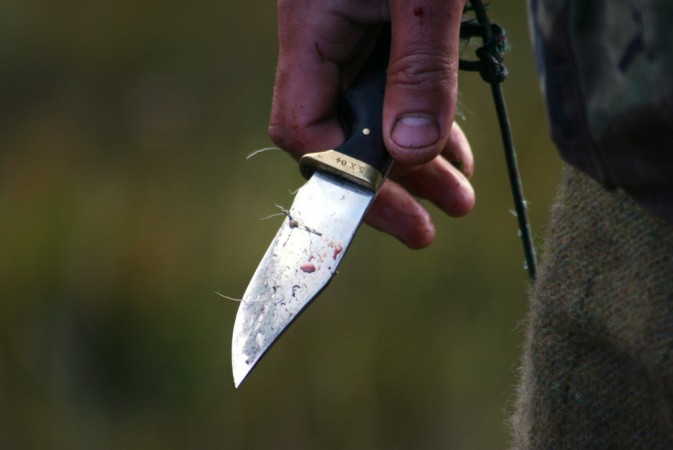 P Ramkumar, the prime suspect in the murder of Infosys techie S Swathi, has said that he did not commit the crime and neither did he attempt suicide by slitting his throat. He had been undergoing treatment at a hospital in Chennai after he was found with his throat slit when the police surrounded his house in Meenakshipuram to nab him.
Ramkumar has filed a bail application before the principal district and sessions court in Chennai, the Hindu reported. He was taken to the Puzhal prison from Royapettah Government Hospital, where he was receiving treatment.
The police said that Ramkumar attempted suicide to escape arrest, while the accused claimed that someone accompanying the police party had assaulted him and later said that he attempted suicide.
Doubts also remain about the identity of the killer, who was identified from the CCTV footage at the Nungambakkam railway station where Swathi was hacked to death. An eyewitness identified as D Tamilarasan told News Minute that he had seen another man with wheatish complexion assaulting Swathi around two weeks before the murder at the same railway station. The wheatish complexion man was also carrying a backpack similar to that of the killer on June 24.
"The police are screening the real offender by implicating the petitioner, who is innocent and a poor person hailing from a village," Ramkumar's counsel G. Krishnamoorthy was quoted as saying by the Hindu.
He also alleged that the police were accusing the wrong person, and Ramkumar was not involved in Swathi's murder. Earlier reports had said that Ramkumar was known to Swathi through Facebook and they had exchanged numbers. Swathi reportedly rejected Ramkumar's marriage proposal for which he took a gruesome revenge.
A report in the New Indian Express stated how the police zeroed in on Ramkumar by filtering lakhs of call data from phone numbers that were active near Swathi's place.