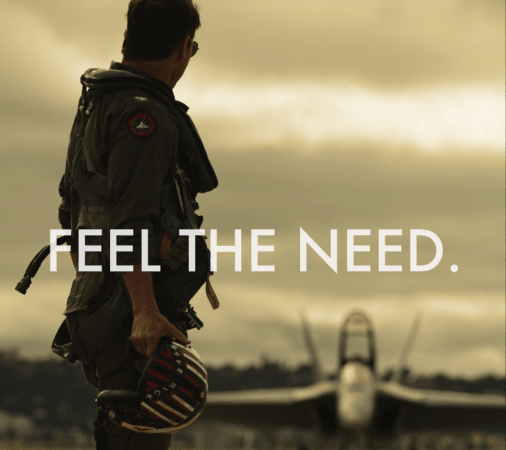 If Top Gun was amazing, Tom Cruise is taking Top Gun 2 a notch higher and blow your mind. A new filming update from Top Gun: Maverick reveals a crew is on board of USS Abraham Lincoln aircraft carrier off the coast of Virginia filming a few scenes for the movie.
The US Navy recently confirmed that the filming is taking place on the vessel. "The Navy is supporting one shoot this week aboard USS Abraham Lincoln, per a Production Assistance Agreement signed by Paramount (Pictures) and the Department of Defense," Lt. Cdr. Daniel Day," service spokesperson recently told CNN.
"Our priority will always be warfighting, and training combat-ready Naval aviation forces ... That being said, we believe we can support the film and simultaneously achieve training objectives," his added.
Although the Navy refused to let out a few spoilers about the Top Gun 2 movie, they confirmed, "US Naval aviators will be flying in the movie."
According to a Fox 5 report, Naval Air Force Atlantic spokesman Cmdr. Dave Hecht revealed that the Virginian-Pilot a 15-person crew from Paramount Pictures and Bruckheimer Films are already on board the carrier since Sunday.
Meanwhile, Top Gun: Maverick recently revealed that they have hired a slew of actors to its cast. Paramount announced they have added Thomasin McKenzie, Charles Parnell, Jay Ellis, Bashir Salahuddin, Danny Ramirez and Monica Barbaro to titled Top Gun: Maverick.
Jon Hamm, Ed Harris and Lewis Pullman have also been roped in for the movie. Apart from Cruise, Jennifer Connelly as the female lead, Miles Teller as Goose's son, Glen Powell and Val Kilmer is also set to reprise his role as Iceman in the movie.
Top Gun: Maverick is slated to release in July 2019.