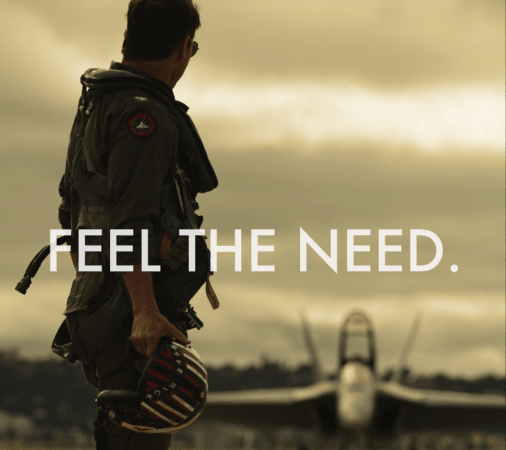 Ever since Tom Cruise confirmed that he will reprise the role of Maverick for Top Gun 2, fans were hoping that our favourite wingman would also make a return. It looks like filmmaker Joseph Kosinski has granted their wish.
According to The Hollywood Reporter, the Top Gun sequel has signed Val Kilmer to reprise the iconic role of Iceman. The character, whose real name is Tom Kazansky in the movie, starts off as Maverick's rival only to become his friends after earning each other's respect.
It wasn't just the fans who wanted Kilmer to return. The Iceman actor himself showed interest in being a part of the sequel. The actor shared a picture in June of himself wearing the Top Gun T-shirt with the caption, "Still got it… Just sayin'…"
With two Top Gun cast members returning for the sequel, fans are hoping that the makers recruit 84-year-old Tom Skerritt as Viper again. Although the actor hasn't hinted his association with the movie, fans are praying that if not a full-fledged role, Top Gun 2 at least features a cameo.
"Listen- I'm as excited about #TopGun2 as the next guy, but if they don't at least provide a cameo for Tom Skerritt aka Commander Mike "Viper" Metcalf, I will riot. I. WILL. RIOT. In my Top Gun head canon, Viper eventually retired as Chief of Naval Operations," a Twitter user demanded.
"I'd really like to see cameos by some of the old cast. Rossovich has been long forgotten, I'm sure he's free. Meg Ryan? Available. Tim Robbins? Michael Ironside? Tom Skerritt? Yes, yes, yes. Anthony Edwards force ghost? Sure," a Top Gun fan suggested. "We need Charlie Blackwood and Viper!" added another user.
With the confirmation of Cruise and Kilmer on board, it is to see who else will be a part of the movie. As of now, limited information has been revealed about the movie's plot. The first look from the movie shows Cruise back in his Maverick role. According to Variety, Maverick will now be an instructor who will explore the world of "drone technology, fifth-generation fighters and the end of the era of dog-fighting."
Late last year, Kosinski had told ComingSoon.net that Top Gun: Maverick will show the evolution of the Navy culture. "The Navy is very different now than it was in 1986. Back then, they hadn't been in any war for 15 or 20 years at that point. The tone of that movie and what those guys were doing was very different. Now, the Navy's been at war for 20 years. It's just a different world now, so you can't remake the first movie. It has to adapt," he said.
"That being said, I certainly want to recreate the experience of that movie, which gives you a front-seat into the world of Naval aviation and what it's like to be in a fighter jet. The approach is going to be appropriate for the times we live in," he added.