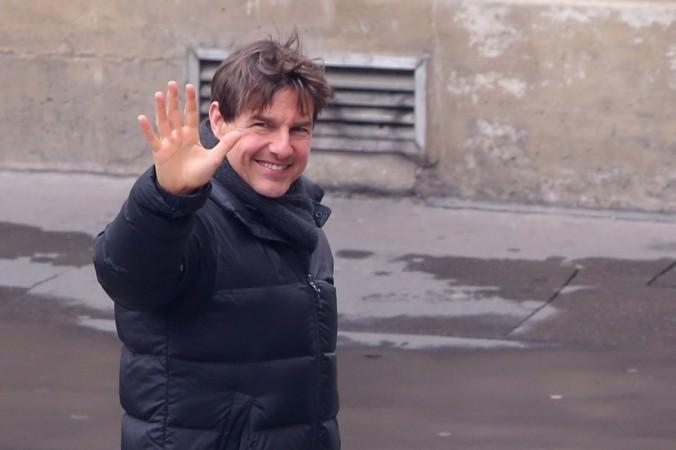 The makers have been teasing Mission: Impossible 6 aka Fallout's stunt scenes ever since the filming began. The action sequences are so mind-blowing that it left Tom Cruise injured and bed-ridden for almost six weeks. While the actor spoke about the experience of working on the sets of the Graham Norton Show a few weeks ago, Henry Cavill shared his experience of working on MI6 at the ongoing CinemaCon.
The Superman actor, who sports a mustache in the movie, shared that he felt he was in Top Gun. Talking to the press at the event, the actor said, "I felt like I was in Top Gun," The Hollywood Reporter shared.
The statement came after Crusie took to the stage and explained a particular stunt scene featuring Ethan Hunt and Henry's character CIA agent August Walker. Deadline reports that Cruise wanted to do a stunt where he jumped out of a plane flying at 25K-30K feet at the speed of 220 MPH while grabbing Cavill's character in mid-air.
During the sequence, the two characters are struck by lightning. Ethan goes on to resuscitate Walker with an oxygen tube and saves him mid-air.
The daring jump was performed not once, twice or thrice but 106 jumps were made so that three takes were shot, Cruise shared. For the rehearsal, the crew built the largest wind tunnel in the world, the team said.
Cruise shared that the scene was shot in United Arab Emirates. "We wouldn't have been allowed to do this anywhere else. They were very helpful," Cruise shared. A raw footage was shared at the event.
Delving deeper into the stunts, director Christopher McQuarrie said that they were pushing all limits. "We had to decide how much we could do that is physically possible without killing Tom," he said.
Apart from the above stunt, several reports from the event share a 15-minute video was screened. In the video, Cruise and Cavill smash their truck into a prison truck headed to Paris. The truck is said to carry the villain from the previous movie.
Cruise and Cavill make an escape on motorcycles. Ethan is then hit by a car, flung over in mid-air and lands on the ground but manages to escape by heading into a water portal and jumping into a boat. The clip was exclusively shared for attendees of CinemaCon 2018.
Mission: Impossible – Fallout releases on July 27.