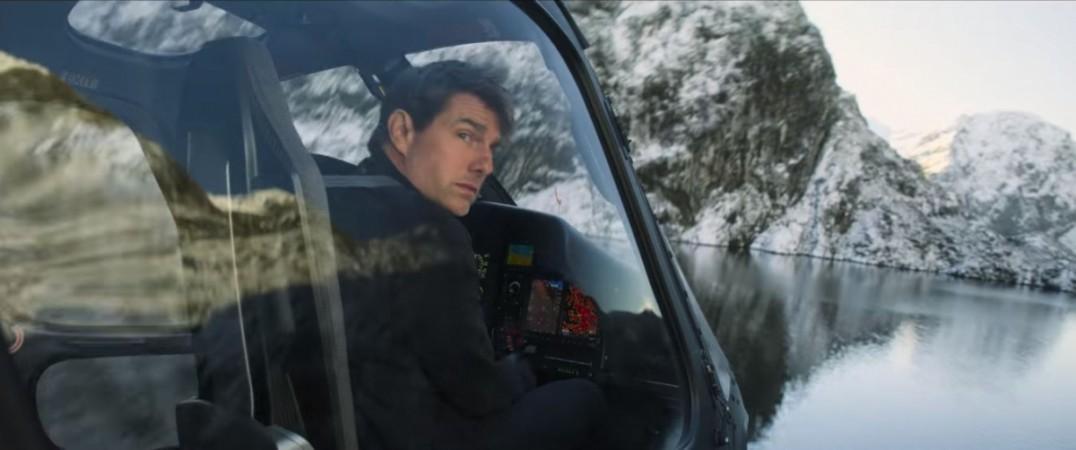 We admit it, Tom Cruise has one of the best smiles in Hollywood. The actor could sweep you off the floor with just one glace and that killer smile. However, that heartwarming smile seems to be on the 55-year-old face throughout the filming of Mission: Impossible 6 aka Fallout that director Christopher McQuarrie had to constantly remind him to let go of the curve during the action sequence.
During a recent Twitter question and answer session, the filmmaker was asked if Cruise sported his smile throughout the filming of the movie. To which the director revealed that he held on to the curve throughout the filming scheduled that there were times McQuarrie reminded Cruise to look "scared" instead of posing a smile.
"Was Tom Cruise smiling the whole time while shooting the movie because of all the action?" was the question posed to the director. The director responded, "I had to constantly remind him to look scared."
I had to constantly remind him to look scared. #McQandA

— Christopher McQuarrie (@chrismcquarrie) April 19, 2018
We could imagine how excited Cruise might have been while filming all the stunt scenes for the MI movie. Still, on the topic of stunt, a fan asked the director to pick an action sequence from the movie, hoping to get an insight of a jaw-dropping stunt scene.
However, McQuarrie chose to remain tight-lipped about it and let the question pass by with the response, "Too many to choose from."
Another fan asked him about his experience of working with Cruise to which he said, "It spoils you for everything else."
Several also took the opportunity to address Henry Cavill's controversial mustache. A fan went on to ask him if he feels it was worth going through all that trouble. To which he replied, "I leave it to you to decide."
Cavill's mustache became a topic of discussion when the actor chose not to get rid of it during the reshoots of Justice League. The Superman actor's decision led Warner Bros spending a huge sum of money on CGI to get it digitally removed.
During the Q&A, the filmmaker was also asked about directing Man of Steel 2. McQuarrie is open about taking on the DC film. Warner Bros, take the hint!
The production house is yet to reveal who will be at the helm of the movie. There have been reports in the past suggesting that Mad Max: Fury Road director George Miller and Kingsman: The Golden Circle director Matthew Vaughn were in talks with the studio for the project. But nothing has been revealed.
As of Mission: Impossible Fallout, the details about the sixth installment is still under wraps. The makers have released only one trailer as of now. McQuarrie teased that a new trailer is coming soon but the plot details are still kept in the dark.
Mission: Impossible 6 releases on July 27.
Mission: Impossible - Fallout trailer: