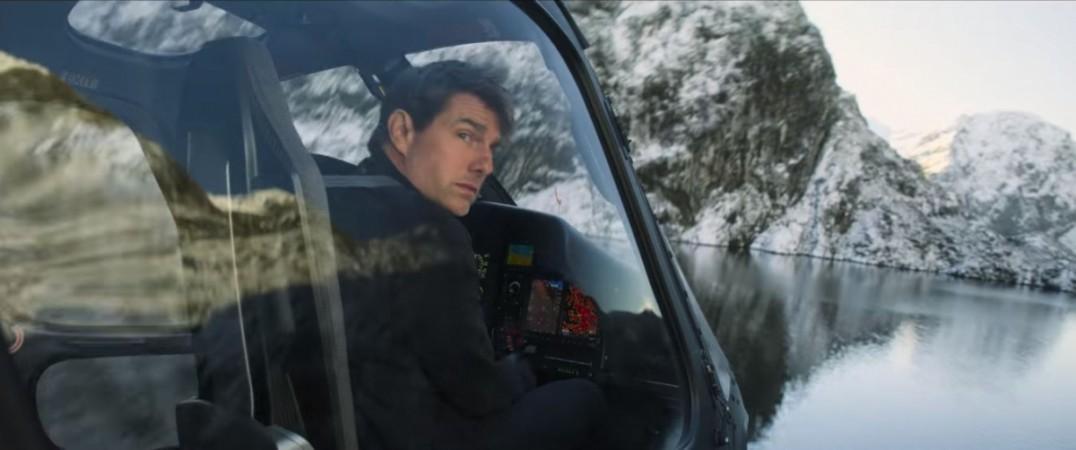 Although fans got a preview of the edge-of-the-seat action from Tom Cruise's Mission: Impossible 6 aka Fallout in the trailer released during Super Bowl last weekend, the movie's filming is yet to reach completion.
Days after the filming of MI6 resumed (following Cruise's gut-wrenching injury), the cast and crew were spotted at the St Paul's Cathedral in London shooting a daring stunt scene for the movie.
Recovering from his injury, a limping Cruise was spotted attached to safety suspenders while he took a leap of faith for the shot. But his leap was brought to a halt because a real-life couple was getting married in the famous church, Express UK reported.
Also read: Top Gun 2 cast: Tom Cruise 'begging' this actress to star in the sequel, but her husband opposes?
Standing under an umbrella, the Top Gun star waited for an hour to let the couple live their memorable day before resuming the shoot.
According to pictures shared online, the actor was back in action under the cloudy skies to finish the film. Photographed mid-air, the actor was seen flying through the sets.
But it looks like the actor did not want to risk too much this time, as Daily Mail reports Cruise's stunt double was spotted on the sets.
The lookalike was seen filming a chase scene, and understandably so, because Cruise wasn't in the shape to run as yet.
Talking to Empire, director Christopher McQuarrie revealed that it was on the fourth attempt that the actor injured his ankle. "On the fourth try, he hit the building at a slightly different angle and he broke his ankle," he said.
Appearing on The Graham Norton Show, Cruise shared footage of the injury to show fans exactly how he broke his ankle. "I'm wearing two wires, they're just safety wires because I go to full tilt and I'm sprinting as hard as I can and I hit the side of the wall. That's the stunt. I hit the side of the wall... and then I climb up on the wall and I'm supposed to run back," he said while sharing the video.
The Mission: Impossible franchise is known for its jaw-dropping stunt scenes, and the makers of Fallout are making sure MI6 doesn't fall short of fan expectations. The cast has been teasing the stunts from the movie from time to time, with Cruise sharing short clips on his Instagram account.
While the teases are successfully getting our hopes high, we sure hope Cruise recovers soon as he has numerous action-loaded movies to be filmed following MI.
Mission: Impossible 6 releases on July 26.