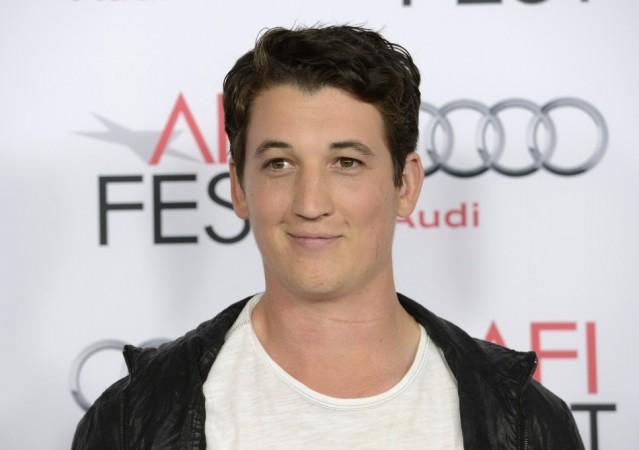 The 'Whiplash' movie star Miles Teller has been tapped to play the son of LTJG Nick "Goose" Bradshaw (played by Anthony Edwards) in 'Top Gun: Maverick.' Teller will serve as the protege to Tom Cruise's iconic character LT Pete "Maverick" Mitchell.
Top Gun 2 will show Maverick as an instructor to a modern class of fighter pilots that will feature Goose's son. It was earlier speculated that actors like Nicholas Hoult and Glen Powell will play the grown-up son of Goose. After Cruise tested with all the actors, he found Teller to be the best person to portray the said character.
The 1986 Top Gun was directed by Tony Scott and produced by Don Simpson and Jerry Bruckheimer. The film featured Cruise, Kelly McGillis, Val Kilmer, Anthony Edwards, and Tom Skerritt. The film narrated the story of Maverick, a young naval aviator who aboard the aircraft carrier USS Enterprise. Along with his Radar Intercept Officer, Goose, he is provided with an opportunity to train at the Navy's Fighter Weapons School in San Diego.
Top Gun's actions sequences and Cruise's performance as Maverick were appreciated by film critics. The film was a huge commercial hit grossing more than $350 million against a production budget of only $15 million. After the release, it became one of the most successful films of Tom Cruise's acting career.
The talks of making a Top Gun sequel began in 2010 but the project was shelved after Scott's sudden death. During the promotional tour for The Mummy in 2017, Katie Holmes' ex-husband confirmed the news that Top Gun 2 will start filming in 2018. Cruise further stated that the upcoming film will bring fast machines.
"It's going to be a competition film, like the first one...but a progression for Maverick," he added.
Top Gun: Maverick is directed by Joseph Kosinski. The 44-year-old Kosinski formerly worked with Cruise in Oblivion. He also directed Only The Brave that featured Teller in a pivotal role. The sequel is scheduled to be released on July 12, 2019, by Paramount Pictures. It will also bring back original star Kilmer as Tom "Iceman" Kasazsky, the film's antagonist.