If you thought glitter, braided, squiggly, Christmas tree, bauble and feather were the extremes that eyebrow trends could ever reach, you might stand shocked and even slightly amazed at how 2018 has already topped 2017 in that aspect.
Say hello to fishtail brows. Yes, the idea of splitting your brow – similar to what happens when you have to get a stitch in your brow – is making rounds as an up-and-coming trend.
While the trend has been quite popular among men over the past five years, women have taken it a notch higher by drawing the front bit into a thin fin-like section upwards from where the split is marked.
The look was introduced online by American makeup artist Huda Kattan. The beauty blogger and entrepreneur shared her look of fishtail brows, edited by another Instagram user. With 24.5 million followers, Huda once again revolutionized a beauty trend – just like she had done by revealing her Vagisil-for-makeup-primer tip to the world.
As of now, multiple photos of fishtail brows have been edited and posted on Instagram under a handle called @skyeditz – the person behind it editing the trend on beauty bloggers' eyebrows to give them a really "fishy" look.
But with the world's craze for everything quirky and weird, it's no doubt that the trend could soon reach a full-fledged boom. Soon it could be the next big thing in the beauty industry, like nose-hair extensions or vagina wigs.
Yet, the biggest question that still looms when it comes to achieving the look is, are people going to shave a part of their eyebrows to get the look or will concealers and gluesticks do the trick?
As it turns out, the latter has sufficed so far. Beauty enthusiasts have been achieving the look by drawing the fish-fins and covering up the brow-hair with concealers to create a gap-like effect.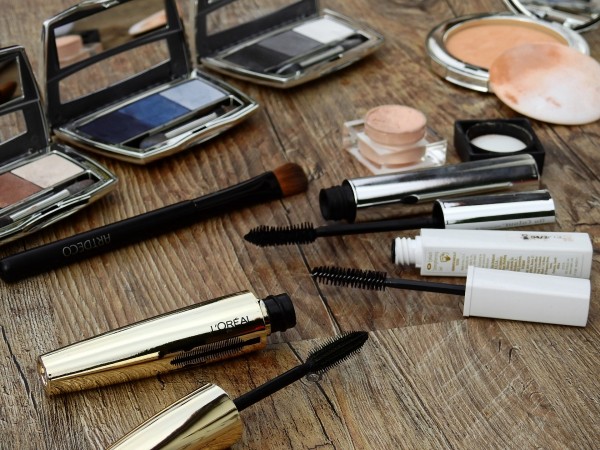 But most importantly – how convenient is this trend to sport on an everyday casual basis?
"Brows play an important role when it comes to a person's overall look; and recently we have seen quite a few brow experiments. But if you ask me, I don't think the fishtail brow would become anything more than a trend," Ujwal Salokhe, an Indian entrepreneur and makeup enthusiast, told Hindustan Times.
"In my opinion we're not ready enough to sport bold eyebrow looks beyond beauty blogs and, maybe, fashion weeks. I don't see myself or regular girls in general walking into a restaurant or workplace with fishtail brows," Ujwal added.