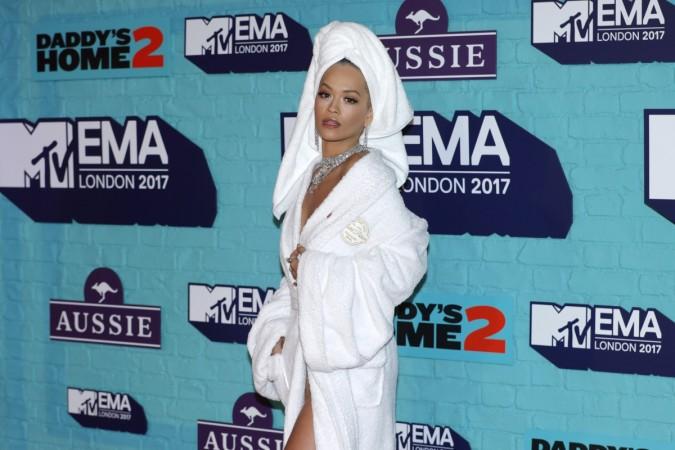 Photosharing site Instagram has been quite the rage among social media users for a while now, with new trends such as boomerang and filters coming up every now and then. The latest trend that has now caught everyone's eye seems to be the "towel trend" also popularly called "BathLeisure"
What might have started with Peruvian fashion and portrait photographer Mario Testino's "Towel Series," a project where he took images of several A-listers in towels, has blown up into a full-fledged trend on Instagram with several using posting images in towels.
Additionally, Rita Ora too may have popularised this trend by turning up on the red carpet of MTV Europe Music Awards in London in November 2017, dressed in a white dressing gown and a matching head towel. While she may have accessorised her look with a diamond necklace, rings, light makeup, and white shoes, you can go bare-faced if you want.
Another celebrity who pulled off this look with elan was Rihanna on the cover of Vogue Paris. She sported a shimmery yellow top and paired it with a Pucci towel.
Instagram is now filled with selfies in which models, bloggers and influencers are stylishly flaunting this look with a bit of their own touch. While some have been sporting stunning makeup and red lips, others have been accentuating it with funky sunglasses. Surprisingly, some have even been taking these selfies with coffee cups and they, in fact, look nice.
However, you do not really need all these accessories to jump onto the BathLeisure bandwagon. All you have to do is grab a head towel and maybe a dressing gown or a bathrobe and you are good to go.
Take a look