In yet another incident of sexual harassment of a minor, a 34-year-old female tutor was arrested in Chandigarh on Thursday, May 24, for sexually assaulting a teenage boy, who was taking tuition from her.
The 14-year-old victim, who is currently undergoing counselling, said that he was facing sexual abuse for the past three months. However, the incident and the teacher's ill intentions came to light only this week.
The victim and the accused, who teaches Science in a government school, live in the same colony in Chandigarh Sector 31. The teenage boy and his younger sister used to go take tuition from her as both the families knew each other well. The siblings started taking tuition in September 2017.
"The teacher requested the boy's parents to send their daughter for tuition separately so that she could 'focus' on their son," Hindustan Times quoted Dr Sangeeta Jund, the project director of Childline, an organisation dealing in child rights, as saying.
"She started luring the boy physically in the beginning of 2018. She also gave him a SIM card to stay in touch with her," Jund added.
However, in March, the boy's academic performance deteriorated and his mother barred him from taking tuition from the accused. Meanwhile, his tuition teacher had become extremely possessive about him.
As a result, the accused, who is a mother of two girls aged 10 and 8 years, contacted the boy's parents again in April to send him for tuition. When the boy's parents refused, she urged the parents to meet her with their son for one last time at her house. On Monday (May 21), when the victim's family went over to the tuition teacher's house, she got into an altercation with them.
She locked the boy in a room in her house and refused to let him go. The accused woman's family was also present in the house at that time.
"She asked her husband to stay out of the matter and kept screaming that the boy will stay with her," said Jund. It was only when the neighbours intervened that the boy was rescued.
Unfortunately, more drama followed, when the accused woman pursued them to their house and barged in. She got hold of a bottle of cough syrup kept in the boy's house and consumed it, telling the family that she was killing herself.
The victim's parents immediately notified the cops and the woman was taken to a hospital late on Monday. On Wednesday, the boy's family approached Childline and then filed the police complaint.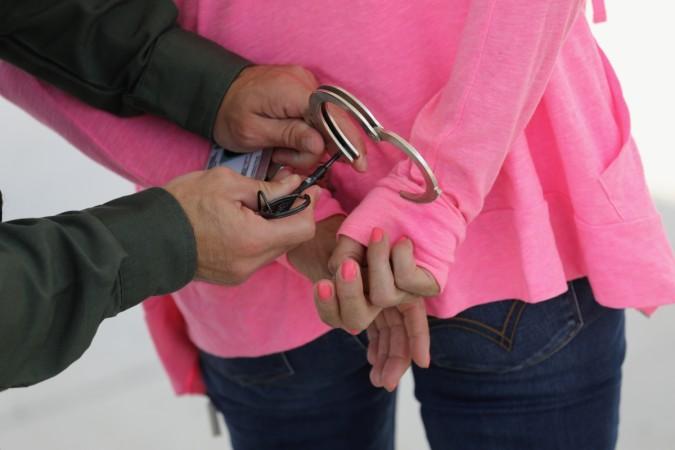 The teacher was produced before a local court on Thursday, following which she was remanded in judicial custody. She has been booked under section 6 of Protection of Children from Sexual Offences (POCSO) Act.
However, this is not the first time that a child has been exploited by their tutors.
In August 2017, a 15-year-old boy was allegedly sexually exploited by his female teacher and her sister for nine months in Agra.
In another incident, a tutor of a coaching institute in Muzaffarnagar, Uttar Pradesh, tried to rape his 17-year-old student on Teachers' Day in 2017. Fortunately, she escaped by stabbing the 32-year-old accused with her compass.