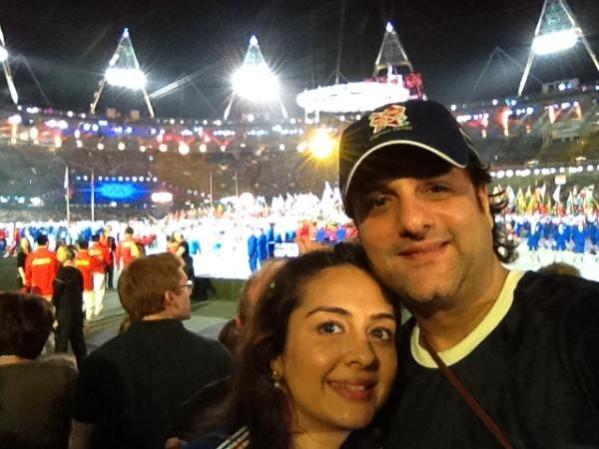 Bollywood actor Fardeen Khan and wife Natasha Madhavani welcomed their second baby on August 11. The Om Jai Jagdish actor and his wife named their son Azarius Fardeen Khan.
Fardeen took to Twitter to share the happy news with his fans. "We are overjoyed to announce the birth of our son Azarius... who was born on the August 11," Fardeen tweeted.
The couple, who tied the knot in 2005, became proud parents of daughter Diani Isabella Khan on December 11, 2013. Fardeen and Natasha have joined the list of other Bollywood celebrities who welcomed the new member to their family this year.
Take a look at 5 Bollywood celebs who became parents in 2017.
Sunny Leone
In July, Sunny Leone and husband Daniel Weber surprised her fans when she announced that they have become proud parents of a baby girl. Sunny and Daniel adopted a 21-month-old baby girl and named her Nisha Kaur Weber.
"Right now, it's all so brand new because it has just been a few days. The moment we got the picture (of Nisha); I was so excited, happy, emotional and [experienced] so many different feelings. We literally had three weeks to finalise everything. Usually, people get nine months to prepare (laughs)," Sunny told Hindustan Times in an interview.
Adnan Sami
Singer Adnan Sami and his wife Roya became proud parents of a baby girl on May 9 and named her Medina Sami Khan. The singer, who became a permanent Indian citizen in 2015, welcomed their baby seven years after their marriage.
"Roya & I hv bin blessed wtan angelic baby girl. We'v named her Medina Sami Khan. Prayed for a daughter. Over Joyed! #daddyslittlegirl," Adnan shared the news on Twitter.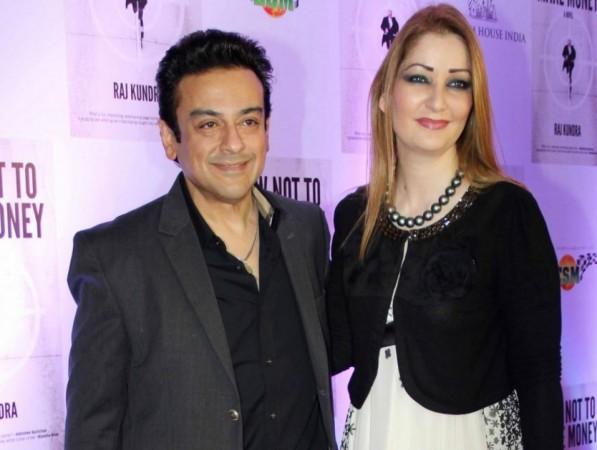 Karan Johar
In March, filmmaker Karan Johar announced that he became a father to twins through surrogacy.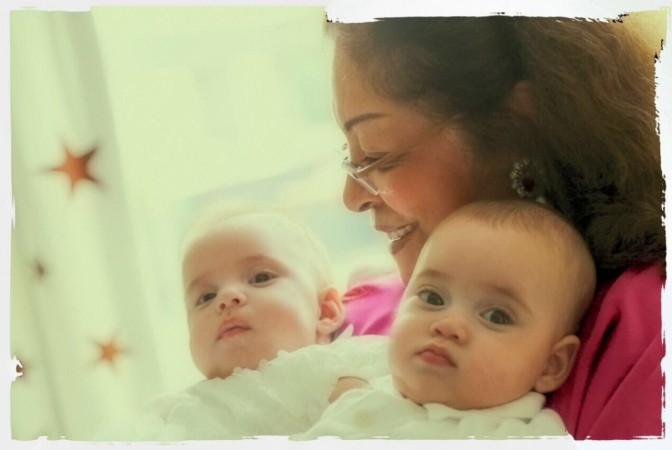 "I am ecstatic to share with you all the two most wonderful additions to my life, my children and lifelines; Roohi and Yash. I feel enormously blessed to be a parent to these pieces of my heart who were welcomed into this world with the help of the marvels of medical science," Karan said in a statement.
Lisa Haydon
Actress Lisa Haydon and her husband Dino Lalvani took to Instagram to share the news that they are proud parents of baby boy Zack Lalvani. Lisa shared a photo on Instagram that shows her holding her newborn and husband Dino by her side in front of the hospital.
Rapper Badshah
Rapper Badshah and wife Jasmine welcomed a baby girl in January. His close friend and fellow rapper Raftaar shared the news of Badshah's daughter on Instagram with a photo of the adorable kid.
"BETI HUI HAIN. Congratulations @badboyshah bhai and @thejessymessy bhabi. Chacha bann gaya ooyyeeeeeee. Rabba Meher Karin," Raftaar captioned the image.