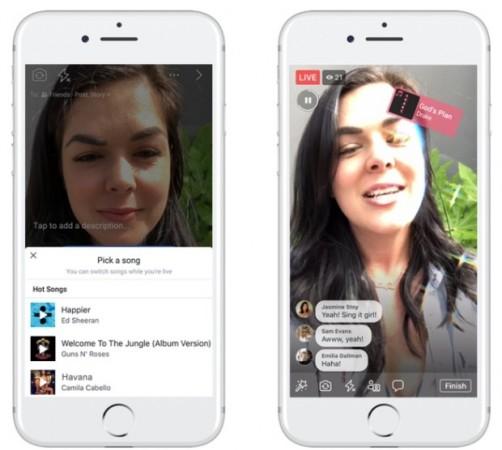 Facebook has added an update that is expected to make social media interactions all the enjoyable. The social media giant announced a new feature called Lip Sync Live that would now allow users to include music within personal videos and choose from a variety of songs on the platform.
The overhaul is dedicated to music lovers and competes directly with apps such as Dubsmash and Musical.ly, both of which have gained immense popularity for the interactive nature of their music videos.
Introducing the feature on an official blog post, here's what the makers had to say:
We're starting to roll out 'Lip Sync Live' which lets you lip sync to songs from forever favourites like 'Welcome to The Jungle' by Guns N' Roses to 'Havana' by Camila Cabello. You can express yourself with music from a variety of genres in real time.
The feature is a result of a deal Facebook secured with three major record labels, allowing them to bring music onto the platform. Users will be able to include their own videos with the music. It will be available as an option as part of the Live Video feature, where users will see a button for 'Lip Sync'.
Facebook will allow users to bring their friends also into the video, with a 'With' button, and will also enable the camera effects that users can access. These effects include backgrounds, masks and other digital objects that are rendered in real-time on the video. When broadcasting, friends will be able to see the artist and song and chose to follow that artist if they desire.
As of now, the Lip Sync Live feature will debut in select markets only, with plans for a global rollout in the offing. Facebook is yet to provide a timeframe for the global release.
But that is not all. Facebook also announced that they're working on deeply integrating music into its service, with features such as the ability to add music to Facebook stories coming soon.
[With inputs from IANS]