With the advent of social media platforms like Facebook, Instagram and Twitter, sharing personal lives with the online world has become a common thing. From our most recent visit to that popular restaurant to watching our favourite movie or even someplace you travelled, most of us like to share important events of our lives on social media.
But there's a dark side to it as well. All that information can be used against you, which is why platforms like Facebook and Instagram have privacy settings. Even with such measures, people are often a victim of harassment and online abuse, which is why there's a blocking feature to completely shut toxic people on social media.
An unfortunate incident occurred last month, where a bug in Facebook rendered the blocking feature useless for more than 800,000 users. That's right! Close to a million people on the world's largest social networking platform fell victim to this bug that unblocked people that they had previously blocked.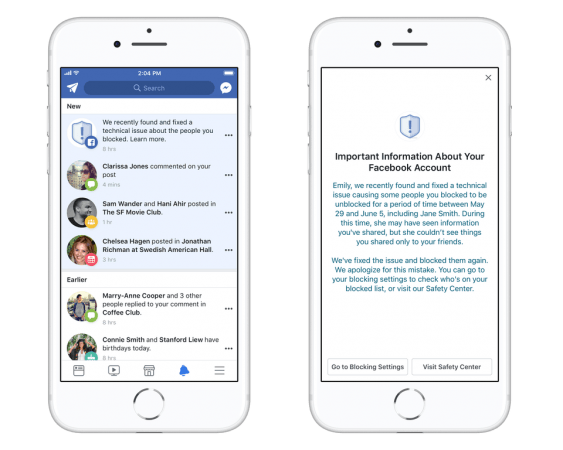 As a result, the people who had been blocked on Facebook could send messages, friend request and view the profiles of people. Under normal circumstances, none of these actions is allowed for blocked contacts but the notorious bug lifted those restrictions.
Facebook acknowledged the bug on Monday and said that it was live from May 29 until June 5, 2018. During the period, people from over 800,000 blocklists were able to see content posted publicly or with friends of friends, but content exclusively shared with friends was kept private.
Facebook explained what happened in three main points that summarizes the extent of the bug:
It did not reinstate any friend connections that had been severed
83 percent of people affected by the bug had only one person they had blocked temporarily unblocked
Someone who was unblocked might have been able to contact people on Messenger who had blocked them
That said, Facebook apologized for the error, which is a month later than the actual issue took place. But the apology was backed up with an assurance that the bug had been fixed and the blocked list had been reinstated.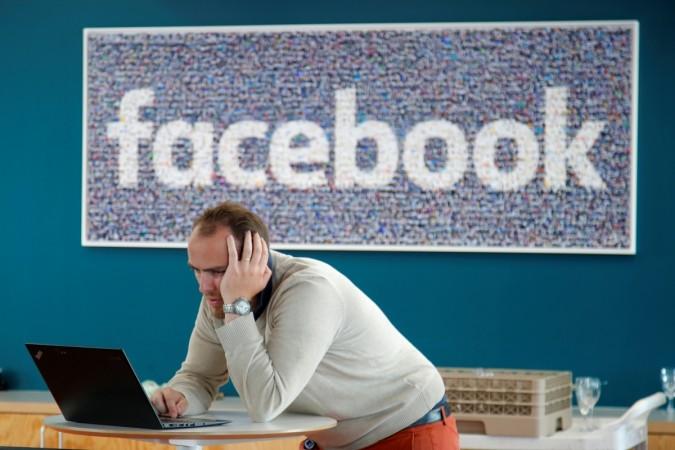 Facebook also explained how the error happened when prompted for a thorough explanation by TechCrunch's Josh Constine on Twitter.
"Most visible user data on FB is stored in pairs called "associations," which control what posts people see and the actions they can take. A bug mistakenly deleted some of these associations across Facebook and Messenger, which caused blocks to be lost," Facebook said.
It is not uncommon to have technical glitches, but Facebook is already under scrutiny for various scandals, ranging from its role in the spread of Russian propaganda, sharing data with several smartphone OEMs and the widely-criticized Cambridge Analytica scandal.
Quite surprisingly, Facebook's misstep is identical to a bug found on WhatsApp in May, which had also unblocked some blocked contacts on the platform. As a result, the supposedly-blocked users were able to view profile photo, last seen status, status updates and even send messages to those who had blocked them. The bug acted in a mysterious way as it showed the contact is blocked but it had lifted all of the restrictions related to the blocking feature.
There's no clarity on whether these bugs are linked in any way. After hitting WhatsApp and then its parent company Facebook, we only hope necessary precautions are in place to prevent a similar instance on the Facebook-owned Instagram platform.