US President Donald Trump has said that he was ready to help smaller NATO countries to buy US weapons as he pushed them to spend more on their own defence.
Speaking after a NATO summit on Thursday, July 12, Trump said that nations had agreed on new spending pledges. But he also added that some less wealthy members had asked during meetings in Brussels if he could help them buy US arms equipment.
When asked about pressures on countries with weaker finances, the US president said:
We have many wealthy countries with us today but we have some that aren't so wealthy and they did ask me if they could buy the military equipment, and could I help them out, and we will help them out a little bit."

"We are not going to finance it for them but we will make sure that they are able to get payments and various other things so they can buy - because the United States makes by far the best military equipment in the world: the best jets, the best missiles, the best guns, the best everything."
The White House has been pushing "Buy American" initiative which aims to help drum up billions of dollars more in the arms business. The initiative has raised concerns in Europe, where some see increased weapons sales as a key goal of Trump's repeated calls for NATO members to increase their military spending.
Trump did not draw a direct link between weapons sales and his efforts to persuade other NATO countries to rectify shortfalls in defence spending below NATO targets but vaunted the benefits of U.S.-made defence equipment.
Everybody wants to buy our equipment... So we are helping some of those countries get online and buy the best equipment."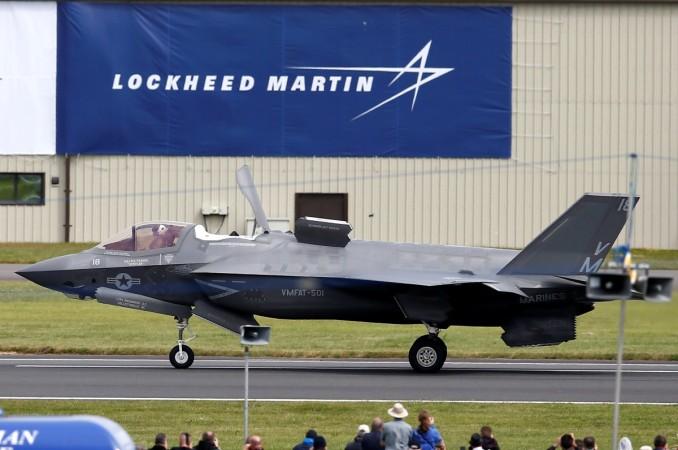 Trump listed the top US arms makers, Lockheed Martin Corp, Boeing Co and Northrop Grumman Corp by name. Other American companies that stand to benefit from the US arms sales push include missiles maker Raytheon Co and General Dynamics Corp, which builds warships and other military equipment.
White House trade adviser Peter Navarro will lead a high-level team attending the Farnborough Airshow outside London next week to advocate on behalf of U.S. aerospace and defence companies.