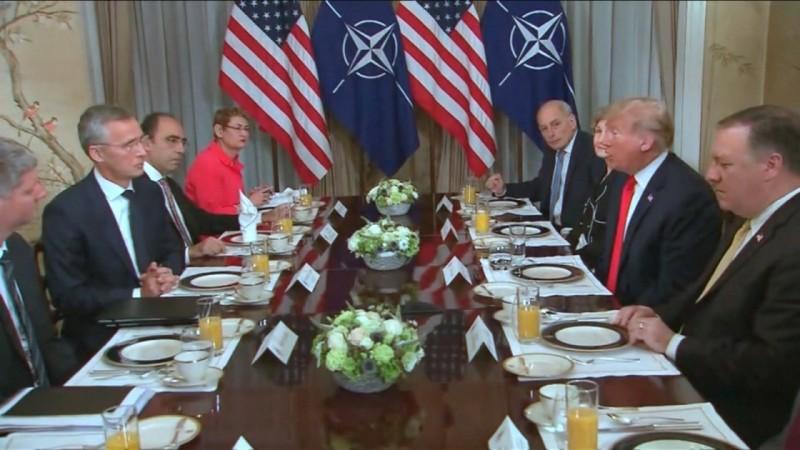 US President Donald Trump brought forth the contentious issue of defence spending during the North Atlantic Treaty Organisation (NATO) summit in Brussels, Belgium.
Trump urged fellow Nato members to earmark 4% of their GDP for spending on the military, which is double of the current target. US spends 3.5% of its GDP on defence. Trump said that only a handful of Nato members have met the laid down target of spending at least 2% of their annual GDP on defence by 2024.
Currently, there are 29 countries which make up Nato. Among these, 5 - US, UK, Greece, Estonia and Latvia - have met that target in 2018.
US Presidents before Trump have always urged European leaders to share the cost of defending Nato frontlines, which are manned by American soldiers and the burden of maintaining them is borne by US taxpayers. However, none of them have been as forthright about the message as Trump.
On being asked for his reaction to Trump's remarks, Nato secretary-general Jens Stoltenberg declined to comment but said: "The main focus at the moment is for all members to meet the target of 2%".
The White House confirmed that Trump did bring up the issue of doubling the present defence budget in his meeting with Stoltenberg.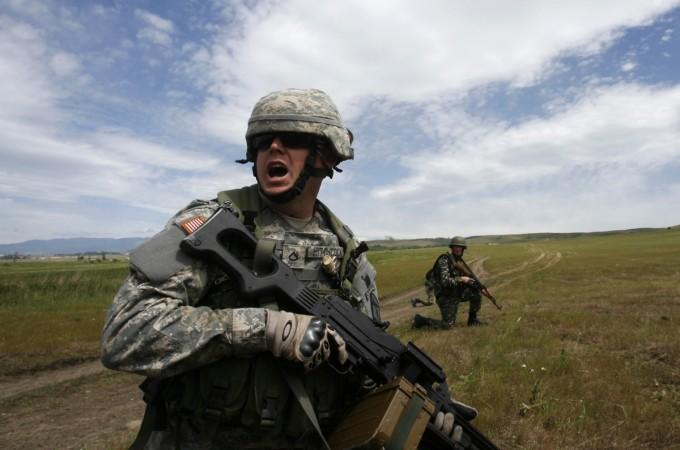 President Trump wants Nato members to share more of the burden of defending their borders and at least meet the bare minimum of the already agreed obligations," said White House spokeswoman Sara Sanders.
All Nato members released a joint declaration pledging to increase spending on defence. It also slammed Russian aggression, including the invasion and occupation of Crimea, election interference in member countries and use of nerve agent in England.
After the Cold War ended and the Soviet Union was split up, defence spending in Nato member states had declined. But now, an aggressive Russia is on the march again and this has given rise to tensions in Europe, which necessitates that governments spend more on the military.
During the Cold War, more than 4,00,000 US soldiers were deployed in Europe while at present there are 60,000. The largest contingent is in Germany followed by Italy, UK and Spain.